Starting up a business is not an easy task and it becomes much tougher when you do it all by yourself. There are many things to look after such as creating a strategy, putting in place operations and these things can become quite overwhelming if there's just one brain to look after it all.
Running a business is a huge responsibility and one that is not easily manageable for even the most experienced professionals. Whether you hire a really expensive employee or bring on board a partner, there are many benefits of having two minds at work than just one. Following are some of its major advantages:
Brainstorming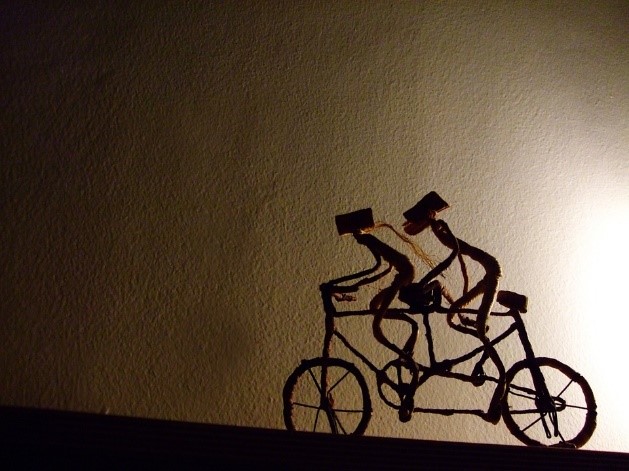 The quickest way to solve any problem is to engage more people in finding its solution. It is a good way to bring forth different perspectives and logic that ultimately helps us to debug a problem. When more than one mind is working, not only is the problem solved but the solution is also greatly improved. This way you will find more constructive solutions and brighter ideas to give your customers a better service.
The benefits of hiring your first employee are numerous and the most notable among those are that your workload is divided, the quality of your product or service is drastically improved and since you are paying that employee well, you mutually share an accountability towards the prosperity of the business.
It also reduces your chances of failure as you get a second opinion for every business idea that you have. It removes the redundancy in ideas, brings to our attention the possible pitfalls of it and addresses the genuine concerns. It also gives a sense of moral support which can be extremely comforting in times of crisis.
Multiplication of Knowledge and Skills
When you have such an employee working with you the collective knowledge and skills of the start-up receive a huge boost. It also increases the potential of the company to achieve its goals. Irrespective of whether your strengths and weaknesses match or not, such employees are generally good with communication and contribute in widening your network and reaching out to people.
The opportunities for expansion of a business increases significantly and so does the motivation, personal responsibility and morale of others. If you require a set of skills in your business and your valued employee possesses a fraction of the required skills then the job becomes a lot easier for you. It allows you to explore different ways to grow your business since a significant portion of your time is being saved.
Financially Viable
Even though you are giving away a significant portion of your budget to an employee, the financial benefits of having an expensive employee working for you will be revealed to you in the long run. Their ability to work hard, their contributions to strategy planning, business development and networking is bound to reflect a positive change in your balance sheet.
It is a big temptation to save some more money by roping in a mediocre employee but you will understand the difference once you get acquainted with the benefits of having a credible, even though expensive employee working for you.
Northants Accounting – Accountant Testimonials – Northampton Accountancy Services – Northampton Tax Services –Free Online Course –Xero Partner
Tel: 01604 330129 Email: info@www.northantsaccounting.co.uk