Making Tax Digital, are three words which have the potential to completely alter the working lives of millions of
small business owners
and self-employed people.HMRC's grand plan to digitalise taxation means that all eligible firms will require to store accounting records electronically. The government says that its '
Making Tax Digital
' plan is intended at 'reducing the burden on taxpayers'. But, these proposals generally mean that firms currently preparing a single annual tax return to HMRC will in future have to update their respective tax accounts on a quarterly basis.
Understanding What Making Tax Digital (MTD) Means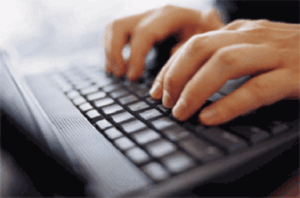 HMRC's plans for MTD has the potential to give the UK a world-class tax system. As per the current HMRC timetable, by the year 2020, the majority of the businesses, landlords, self-employed traders who have the qualifying earnings of above £10,000 a year, will need to deal with their tax affairs digitally. This eliminates the paperwork entirely and business people will not have to cram records in a shoebox and hand it over to their accountants at the year-end.
Nearly five million or so businesses will be affected by this change and they will have their own digital tax accounts on HMRC. More than two million already have their accounts set. Every business will be required to update their digital tax accounts quarterly, with all the details of tax payable keyed in.
Every business will be required to maintain electronic accounting records by means of a system that can connect effortlessly to its digital tax account held by HMRC. MTD will make it possible for every eligible taxpayer to observe the digital tax accounts which are occupied already with information available in other government systems such as banks or building society interest in tax codes.
HMRC highlights that MTD eliminates the need to complete self-assessment tax return every year, although several taxpayers will find the need to make adjustments towards year end in their respective digital tax accounts on top of the quarterly returns.
MTD will be 'safe and secure, light-touch and far less onerous than the tax returns of today. But, businesses are under no illusion that the principal beneficiary of MTD will be the 'Revenue' instead of themselves.
The Four Foundations of Making Tax Digital
HMRC's objective is to become one of the most distinguished and digitally advanced tax administration systems in the world. They aim to give it the tax system a modern touch to make it more effectual, more proficient and easier for customers to apply.
There is a prevalent agreement that MTD for businesses is the correct approach for the future. However, several concerns regarding the pace and scale of change have been bought to attention. In the light of this, the government has announced that the roll out for MTD for business has been revised to make sure that businesses have ample time to become accustomed to the changes.
Businesses have been instructed not to employ MTD for business systems until at least April 2019. They have to just meet up with their VAT obligations; this is applicable to businesses that have a turnover above the VAT threshold. This basically means that the smallest businesses will not be required to use the system, although they can choose to do so, of their own accord.
The government has committed to ensuring the deliverance of modern digital tax systems for all businesses and their agents, giving them due support to get their tax right and reduce the amount of tax lost through preventable errors.
To make it all happen, HMRC has laid four base foundations for MTD:
Improved Use of Information
MTD has several important benefits for HMRC's customers, which means that they will not have to submit information to HMRC over and over again, as the data provided is stored in the system. HMRC collects information from employers, building societies, banks and other government departments.
Having digital accounts for everyone will mean that business owners can see the information that HMRC holds and check if the details are correct and complete at any point. HMRC means to use this information to mould the services it provides, according to each customer's individual needs.
Tax In Real Time
With the implementation of MTD, HMRC aspires to eliminate the 'wait period'. This means that customers will not have to wait until year end to know how much tax they are liable to pay. HMRC will be responsible to collect and process information that affect tax as close to real time as possible. This will help thwart errors and stop tax due or repayments owed from accumulating.
A Single Financial Account
At present, most taxpayers cannot see a single view for liabilities and entitlements in one central place. HMRC's objective is to change that. By 2020 users will be able to see a complete financial picture reflected in their digital account, much like online banking.
Engage Digitally With Customers
Customers and their agents will be able to engage with HMRC digitally at their preferred time. They already have access to a digital account which will give them a progressive and more personalised picture of their tax affairs, along with prompts, advice and support through web-chat and safe and sound messaging. Digital record keeping software will be linked directly to HMRC systems, letting customers send and receive information directly via the software.
The roadmap for MTD that was published in December 2015 highlighted how this bold vision for the future of the tax systems would be attained by 2020.
Countdown to 2020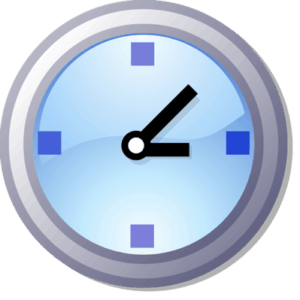 The most pressing issue concerning MTD is the pace of implementation of the whole system. If HMRC sticks to its existing plan, MTD will be up and running and then five million businesses will be submitting quarterly returns by 2020.
In the March Budget, Philip Hammond announced the implementation timetable for the Making Tax Digital project. Landlords and self-employed people will need to start filing data with HMRC on a quarterly basis from April 2018. However, there will be a yearlong deferral to April 2019 for those whose turnover is lower than the VAT threshold which, at the moment is £85,000.
Experts in the matter warn that HMRC needs to be flexible. It should be prepared to extend the timetable if it needs more time to get the system right. This includes proper time for testing the system to resolve teething problems.
The extent of the challenge was emphasized in a survey by UK200Group which is an association of independent accountants and lawyers. It discovered that 65% of the firms do not use accounting software. HMRC has agreed with firms using spreadsheets as a part of electronic record keeping, but are yet to explain how these will connect to digital tax records. MTD represents the single most significant change to the UK's system of taxation in recent times, and many smaller businesses are simply not ready for it.
With the MTD deadline approaching, the biggest worry for self-employed and micro-businesses in particular, will be the cost of conversion. HMRC claims that the additional cost to firms will be £280, but this figure is mocked by business organisations such as the Federation of Small Businesses, which states that the cost of some small firms could exceed £2,000. Another claim that HMRC has made, is to provide free MTD software. But, there is negligible incentive for software companies to provide and support the services. There is a likelihood that most will need to pay for a better product.
Factors That Can Effect Making Tax Digital
While implementation of MTD is a predetermined conclusion, the timing of the rollout is a different story altogether. While HMRC has declared that the complete rollout won't take place until 2020, there's a long road between now and then. A number of factors can have a significant effect on the whole implementation.
These are given in detail below:
The Election
There was a significant effect on the development and implementation of MTD due to snap election, mostly owing to the way it affected the Finance Bill 2017. The bill was initially almost 800 pages long, but it was cut down to under 150 pages so as to get it passed prior to the election. Many people assumed that this would take it out of the picture for the near future, only to have it put back on the table with the announcements regarding the impending finance bills in the Queen's Speech. Businesses need to understand what the 2017 election will mean for their finances.
The election matters in regards to MTD, as several people who were supposed to oversee its development and implementation lost their positions, which also includes secretary of state for work and pensions David Gauke, business tax director general Jennie Granger and financial secretary to the treasury Jane Ellison. This basically means that the chief people, who have been working towards understanding and making MTD work for small businesses, are out of the picture and now their successors will have to start from scratch to streamline all the processes.
Brexit
On top of the shakeup caused by the election, MTD is likely to be affected by Brexit. When it boils down to dispensing time and energy on an unbelievably complex political annulment that will quite possibly take years to implement versus a rather less important, internal issue like tax reform, odds are that the government will end up placing its focus on Brexit.
Retort Of the Small Business Community
While MTD is aimed at making the whole tax experience simpler for the small business community, many small business owners have been extraordinarily opposing to it. While this opposition often seems to come from a place of misunderstanding of what being a part of MTD entails, along with the pattern of acceptance that comes with new technology, it has nonetheless been a long process.
What's more, some financial experts and accountants have been working alongside small businesses and have been calling out for modifications in the nature or timing of MTD. Although there are certain genuine concerns – for instance, several people are appealing HMRC to be certain and get a clear understanding of how MTD will affect businesses practically during the alteration period; others seem to be more towards the fear-instilling end of the spectrum, which is nothing but unhelpful.
Whether this is actually going to effect the MTD rollouts is yet to be seen, but if enough small business owners continue resisting it, it is very likely to catch the attention of the law makers.
Impact of Tax Digitalisation on Small Businesses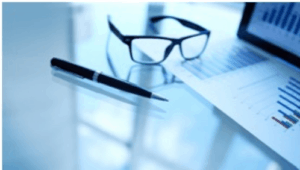 Despite HMRC's luminous optimism, MTD is likely to mean more work rather than less for smaller businesses. For the majority of the firms that do not keep up with electronic records, a critical early step is to decide how to transition into a digital system.
Smaller companies need to keep their business processes simple and those who are just starting out must adhere to the good, better, best principle. They should keenly observe their current processes specifically the records on paper, to assist them correctly identify how technology can be used to address any possible issues. As is the case with every change, it is always better to get started sooner rather than later so as to get acquainted with working digitally.
Firms that have effectively negotiated the auto-enrolment pension scheme will have understood the significance of recognising critical dates and targets in order to ensure they are prepared before the deadline approaches. The biggest challenge here is to allow sufficient time to get everything in place before MTD goes live.
A decision that needs to be of priority at the moment is the choice of software. A company needs to decide what it wants to achieve. For instance, will the software have a bank feed or the feature to scan invoices that will make for an integrated payroll application? Then again, some companies may choose to outsource accounting, but this could turn out to be an expensive option.
Experts on the matter warn that there are bound to be costs linked with MTD so business owners should seek to make the most of the benefits of the change.
The decision of the HMRC to make the entire taxation process digital has its own merits, if and when it gets implemented. Digitalisation of taxes would mean the end of the cumbersome bureaucratic form filling which is an integral part of the current taxation process. It will also help prevent unnecessary time delays as taxpayers will then be entitled to digital accounts which means automatic upload of information.
As rightly observed by David Gauke, people have embraced the digital revolution in every walk of life and millions have benefited from the simplicity and convenience of digital services. But will the digitalisation of taxes bring about the same benefits in terms of convenience and will it be simple for all types of businesses, small and big alike?
Immediate Effects
By 2020, every self-employed individual or small business that earns more than £10000 in a financial year will be required to register and manage an online tax account. Such accounts will need to be updated every 3 months. HMRC is of the view that the changes will benefit approximately 2.5 milliojn companies by reducing bureaucracy and delays.
However, there are many schools of thought and there are many apprehensions regarding the positive impact of this change. They have especially contested the claim of the chancellor that this move should bring in revenue of £625m. They dismissed it by saying that it sounded like an unrealistic projection and that it did not take into account the expenses that small businesses will have to incur due to the change.
The Bigger Challenge
It may not be as big an inconvenience for larger companies as it is for smaller companies since they already have accountants and software to make this move easier for them. Smaller companies however will have to hire additional staff, ensure they are adequately trained and also purchase accounting software. These are basically expenses they can do without in the absence of tax digitalisation.
The Government refuted these possibilities by saying that smaller businesses shall not be required to buy expensive accounting software as the government is working on developing free software that will help such companies keep track of their expenses and income.
The Other Challenge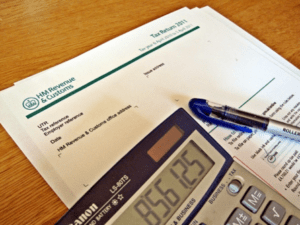 Many believe that the problem of hiring additional staff and buying software can once still be avoided with the measures that the government is taking, but there are other serious challenges that make implementation of this plan even more difficult. These challenges are related to the existing infrastructure that is in place and whether it will be able support a change of this magnitude.
Many experts are of the view that the cart is being placed before the horse. Instead of setting up mechanisms and then enforcing the digitalisation, they are going the other way round by legislating the system first. They believe that first the required infrastructure should be set up, tried and tested several times before being passed as a law. Also, the limitations of some remote places in terms of internet connectivity should be carefully analysed before this legislation is imposed on them.
MTD for Individuals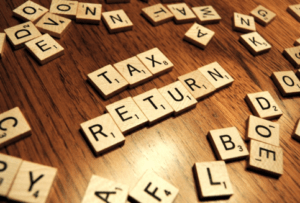 The Personal Tax Account compiles each individual's information in one online place. It lets customers gain access to the service from a digital device of their choice and at a time that suits them. It facilitates a person to sign up for new services, keep information updated and keep tabs on how much tax they need to pay.
At present, all the information that HMRC receives from a range of sources is held on distinct stand-alone systems, for which customers can be asked to report by means of Self Assessment tax return. HMRC is taking dedicated steps towards integrating these internal systems and will automatically take account of information that it holds about a customer's circumstances or earnings in their digital account which means that the customers will not have to do this on their own.
More than 10 million customers file in a tax return to inform HMRC about their income, under Self Assessment. This tends to encumber customers and is ineffective for HMRC as well. This is mainly because information can be incorrect or submitted too late which results in the right amount of tax not being collected at the right time and HMRC has to take remedial actions. This can result in unnecessary penalties and interest charges for the customer, which could have been avoided in the first place. Although, there are chances that HMRC may not always be right in its judgement.
Additional information provided by the third party that is by someone other than the customer or their agent, will lessen the burden of reporting on them and reduce the chance of errors, simplifying the declaring of the right amount of tax.
As the Personal Tax Account builds up, customers can use it to notify us when things change. With time, customers will no longer be required to complete tax returns at the end of the year. HMRC has already started using the information that it already holds and will put it to better use by connecting it with customers and displaying it in their respective tax accounts.
Cost of MTD Transition for Businesses
HMRC won't be charging you a dime to switch to MTD, however renewing and revising your internal business and supervision processes may have a hidden cost. When consulted on this matter, HMRC estimated that the average incurring costs would be around £280 for every business. HMRC's website states that this cost is likely to result from:
Time invested in training to get acquainted with the new digital tools and submission of information on a quarterly basis.
Upgrading of existing softwares and purchasing of new apps.
Some businesses will be required to purchase new hardware or upgrade the existing one.
Added expenses related to accountancy and agents.
Making Tax Digital –Will It Reduce The Chances Of An Audit Or Compliance Checks?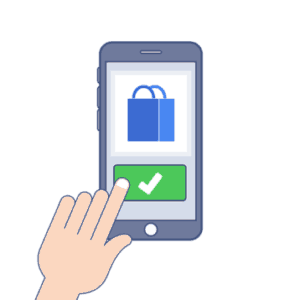 HMRC states that it wishes to help businesses get their taxes right at the very first time and to prevent them from making genuine mistakes and avoid penalties. This implies significant reduction of errors, reducing the chance of undesirable compliance checks and giving businesses superior confidence that they are getting things done the right way.
New Small Business Tax Account
In the wake of MTD, the way you view and disburse personal tax as an individual will change.
Personalised Digital Tax Account
Personalised Digital Tax Account is the core element of Making Tax Digital. It comprises of all the available information related to you that HMRC holds. This includes the taxes that you pay and various other related areas. You can easily check the details present in the account and rectify them in case they are incorrect.
A Personalised Digital Tax Account can help you get a complete overview of your business's tax liabilities and entitlements in just a glance. It is very similar to an online bank account, the only difference being, it tells you what you owe instead of what you have.
HMRC says that it will put this information to use to mould services specifically for a particular type of taxpayer, for instance, individuals, non-profits and others. The initial rollout of these accounts is expected to take place in the late 2017.
MTD Will Help Understand How Much Tax is Owed
That's what the plan is! One of the major benefits of Making Tax Digital is that HMRC will accumulate and process information to determine the exact amount of your tax burden. This is aimed to be quicker and in real time. This will help avert errors and will make sure that you don't get slapped with tax penalties that could have been easily avoided.
Benefits of MTD for Your Business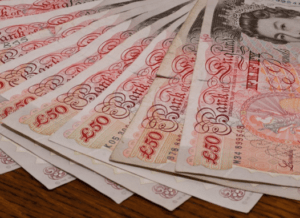 MTD is the government initiative that will completely alter the current tax system. As mentioned earlier, by 2020 all businesses will be required to manage their tax affairs digitally by way of an online accounting software solution, sending accounting information to HMRC on a quarterly basis. Businesses will then be able to access all their tax data through their Digital Tax Account.
So, how exactly will businesses benefit from being compelled into the digital age by HMRC's new system? We have emphasized some of the key benefits:
Gain access to a business's tax information in real time
All tax information and interactions will be in one central place
There will be considerable reduction in form filling with less need to inform HMRC of information that they already hold.
Communicating with HMRC will become easier, with both the businesses and HMRC having a comprehensive overview of all taxes in one place.
However, it is to be expected that several businesses will see these benefits as an inconsequential compensation for an increased reporting burden, as the financial information will now be required to be submitted to HMRC on a more standard basis that is currently needed.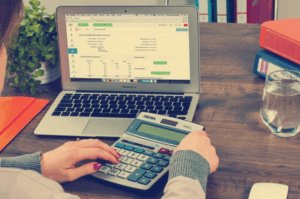 Making use of cloud based book-keeping packages has been in vogue for quite some time now for several businesses and software like Kashflow, QuickBooks and Xero have been the preferred choice. Businesses using these are well placed to deal with MTD with nominal adjustment.
We believe that all businesses should have up to date information of their business finances so as to make informed business decisions. A business cannot be expected to prosper with lack of reliable information.
Unfortunately, various business owners consider their accounting function as an obligation, something that has to be dealt and complied with once every year. In such instances, it is indeed likely that financial information is being recorded for the sake of compliance only, and thus offers small actual value in running the business.
Once MTD is implemented, it will change everything. It is an opportune moment for businesses to get control of their finances, to abridge and modernise their systems and give them valuable information at the right time. It is time for small businesses to switch on the survival mode! Softwares like Xero characterise live bank feeds and mobile phone apps that restores control back into a business's hands.
So, while there are a number of organizational benefits to MTD as highlighted above, it is obvious that by embracing the changes, businesses can gain a fruitful experience altogether.
They will:
Spend less time on record keeping with the help of book-keeping software that offers great functionality through bank feeds, phone applications, expense and mileage tracker etc.
Help management stay updated on their business performance on a continual basis.
Take important business decisions at the right time.
Be in a better position to prepare budgets for approaching tax liabilities.
Businesses now have to ensure that they have software that is well placed to take care of their accounting needs along with integrating the new system seamlessly. We urge you to make them a part of your business as soon as possible and not wait around for HMRC to impose it on you.
What Is The Next Step?
The truth is anybody's guess. While it's clear as day that MTD is going to be implemented sometime, the real plan for the rollout is still up for debate, even more so when you take into account the recent announcement.
One thing that is absolutely certain is that accountants and small businesses need to get prepared to participate in MTD. One of the many changes that businesses and accountants need to implement to become MTD-compliant is to commence using digital accounting software, which are not only simpler for small business owners; they just make sense when it comes to managing business finances.
It is a sane step to get ahead of the game and give a thought as to how to deal with digital submissions, explore your options and accordingly make some gradual changes, so that when Making Tax Digital finally arrives, it is less of a big change and more of a smooth switch.
Additional Information on Making Tax Digital
The clause to pioneer digital reporting was at first expected to be included in the final Finance Bill. However, due to the call in April 2017 for a snap general election, the related clause was eliminated from the Finance Bill and therefore, it is unclear if the timeline mentioned below will be pushed back or not.
The anticipated timeline for self-employed people, businesses and landlords to commence using the new digital service is as follows:
April 2018 – NICs and Income Tax reporting for unincorporated businesses and landlord with earnings of above the VAT
April 2019 – NICs and Income Tax who report for unincorporated businesses and landlords with earnings lower than the VAT threshold. VAT reporting is compulsory for all businesses; both incorporated and unincorporated who are registered for VAT.
April 2020 – Submission of Corporation Tax for all relevant businesses.
Take a note that there is a possibility of the deadlines changing as per the government consultations, so keep checking the HMRC website or with your accountant for the most recent information. Employed individuals and pensioners won't be required to use digital service except if they have a source of secondary income of above £10,000 each year from self-employment or property. HMRC expects businesses to update their tax records and information on a quarterly basis.
Information related to MTD is emerging constantly, so it is best to stay abreast of it all. A few noteworthy points that HMRC has presented in response to the consultation are listed below:
Businesses can continue using spreadsheets for record-keeping purposes, but they must make sure that their spreadsheets meet the compulsory requirements for Making Tax Digital for businesses. It is very probable that this will require the amalgamation of the spreadsheet with software.
Businesses qualified to use 'three line accounts' can submit a quarterly update consisting of only three lines of data (income, expenses and profit).
Businesses that have the most uncomplicated affairs can avail free software for tax record keeping and dumb things up for their business.
The prerequisite to maintaining digital records does not necessarily mean that businesses have to make and store invoices and receipts digitally.
Business activities towards the year end must be over and done with and provided by the sooner of 10 months after the last day of the period of account or 31st January of the year of assessment. The profits for that period of account are liable to be charged under income tax which is the existing self-assessment deadline.
Charities will not be required to maintain digital records for partnerships with earnings of over £10 million. This includes charities exclusively and not their trading subsidiaries.
The consultations related to MTD particularly explored the correct level of the initial exemption and delay for the landlords, self-employed and eligible businesses and the proposed amount for the same was decided to be £10,000. Given the range of views on the matter, the government has considered taking more time to mull over the issues and final decisions will be made before legislation is laid later in the year.
This is a topic of hot debate in the media with various commentators declaring that the threshold is too low.
How Accountants Can Help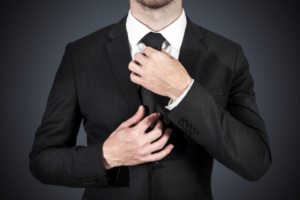 Now is the time for chartered accountants to ardently get the message out to their clients that MTD is looming ever nearer. Digital accounting for all will create both risks and opportunities. Several tax advisers and chartered accountants will have to adapt. As these impending changes take root and become more prominent, demand for MTD integrated services is likely to increase. Although, there will still be a role for tax compliance for various clients as some of them will want their tax agents to do more as compared to the past.
Many advisers will have to assume the role of accounting trainers and reviewers as opposed to doers. This will require a completely different skill set but it is bound to be rewarding. In the past where advice was dispensed after the occurrence of a given event, majority of the work will be done in real-time, paving way for more possibilities and a more proactive approach.
It is expected that accountants will find it considerably easier to guide businesses using digital records through the MTD process compared to those who are not. Accountants are bound to give their clients tips that will save them tax via purchase of goods for business. Firms that are willing and receptive to adaptation have the possibility to be profitable in the new world that MTD is going to build.
As you can see, Making Tax Digital isn't that difficult so long you are well equipped with the appropriate software to make the most of the new system. The grouping of more transparent taxation, a centralised storage of information of your tax status and the decrease in effort, time and stress could mean that Making Tax Digital is a good thing after all for you and your business.
The complete magnitude of this change will only be understood once the entire process is in place. It's good for businesses and self-employed people as they will no longer have to carry bag full of receipts, invoices and bank statements to an accountant. There's still the looming uncertainty over the full impact that it's likely to have on business activities.
Contact us today to understand how this change can impact your business.