Welcome to this week's vlog, this week we'd like to talk about "Payment Terms". You may already be familiar with the term, it's when your business uses a supplier and that supplier gives you goods or services and then send you an invoice and instead of saying payment is due immediately. The invoice might say that the payment is due by a certain date, or in 6 weeks' time, for example.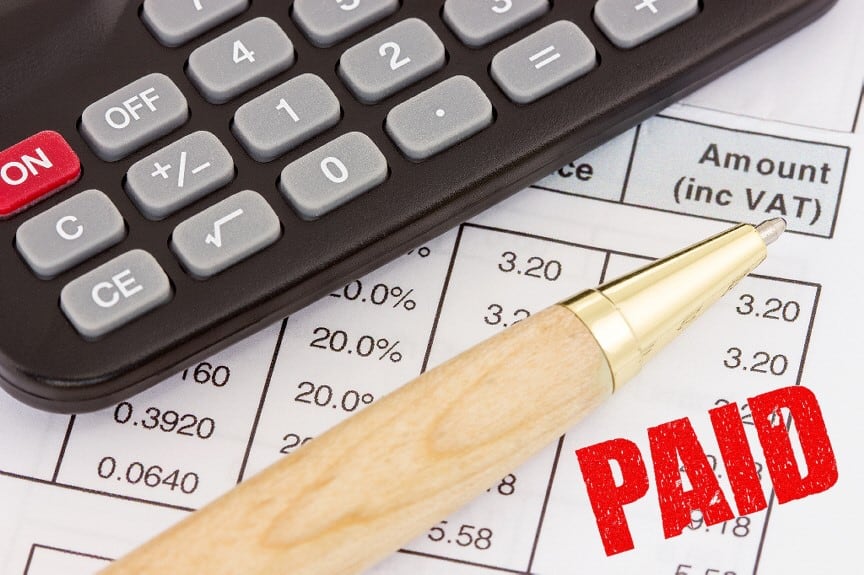 Payment Terms
This is essentially like a credit facility whereby you've had the goods or services and you're paying for them later.
One thing we thought we would address in this vlog is that from a supplier's point of view, this creates risk. The longer a supplier waits to receive payment, the higher the risk of something going wrong. It could be that your business develops cash-flow issues, or something happens and you are unable to pay the invoice. So, offering this facility actually represents a bad debt risk to the supplier. One thing that we do a lot here at Northants Accounting, and have noticed a lot of others doing too, is we pay our suppliers early.
Now, you may well be asking yourself, if payment is not due until a certain date, why would you want to pay it early? It works in a similar way to when you go to a restaurant and leave a tip, it's the same concept with paying your suppliers early. The amount of goodwill this can generate is astronomical! This is why it is well worth thinking about; if your business is not particularly tight when it comes to cash-flow, and that money is just going to be sitting in your bank for a couple of weeks, maybe earning a penny in interest, then why not just transfer it over to your supplier straight away? The cost of losing that penny in interest is nothing, but the perceived cost of you paying early by that supplier is huge.
So, why generate goodwill with your suppliers? That would be something you would usually do with a customer, right? Well, the reason you should want to generate goodwill with your suppliers is that at some point down the line, you may need a specific item or service from them at a time when they are particularly busy and they will be in a position where they must prioritise their customers. The business world of today is often extremely busy and companies may possibly have to turn clients away, so if you have generated goodwill with that supplier, they are more likely to prioritise you as a client than someone who has perhaps been difficult or not paid on time. One of the other reasons is, they are probably more likely to do a better job for you if you're paying on time!
If you'd like to find out more about cashflow and payments within your business, then please do get in touch on 01604 330129 or email info@www.northantsaccounting.co.uk and we are happy to help.

Northants Accounting – Accountant Testimonials – Northampton Accountancy Services – Northampton Tax Services –Free Online Course –Xero Partner
Tel: 01604 330129 Email: info@www.northantsaccounting.co.uk