Today, accounting software is indispensable in many trades.  Even if you are a freelancer or one of the accountancy firms in Northampton providing a service they are essential, especially if you work with clients online. Aside from assisting you with simple bookkeeping entries, the program will also help you when it comes to computing your billings, expenses, and taxes. There are many software choices out there on the market. To help you weigh up your options, here is the ultimate list of accounting tools you might want to consider.
Paid software:
AccountEdge
The AccountEdge Basic edition is for freelancers and sole traders who only need an automated bookkeeping feature. For small businesses, the AccountEdge Pro provides additional features, including cloud and remote access. To use either software version, you need to pay a one-off fee.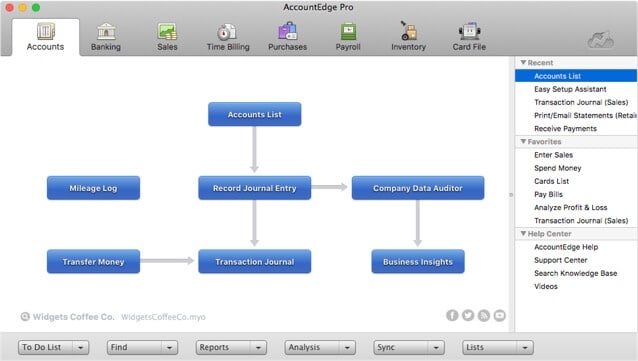 Bench
Bench is an online accounting platform catering to small traders. The developer claims that its AI features can automate 75% of bookkeeper duties. It has the ability to integrate with your bank and credit card accounts and send you a financial statement every month. There's also a free trial period if you wish to try before you buy.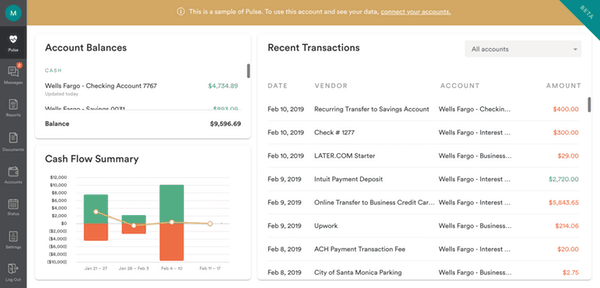 Botkeeper
Botkeeper is an AI accounting service that uses machine learning for automated bookkeeping. However, a dedicated human accountant is available to handle any urgent or complex accounting tasks. The software can also integrate with other e-commerce tools, selected banks, and POS. The price varies depending on your monthly transactions.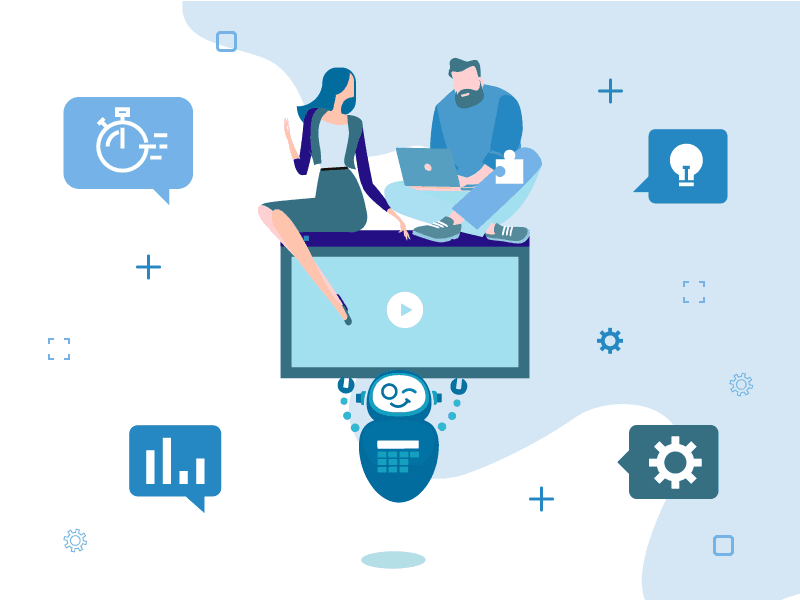 CenterPoint Accounting
https://www.redwingsoftware.com/home/products/accounting-software
This software, from Red Wing, offers various versions for different types of organisations. It has the capability of accommodating a large volume of customers, transactions, products, and supplier data. Payroll functions are also available.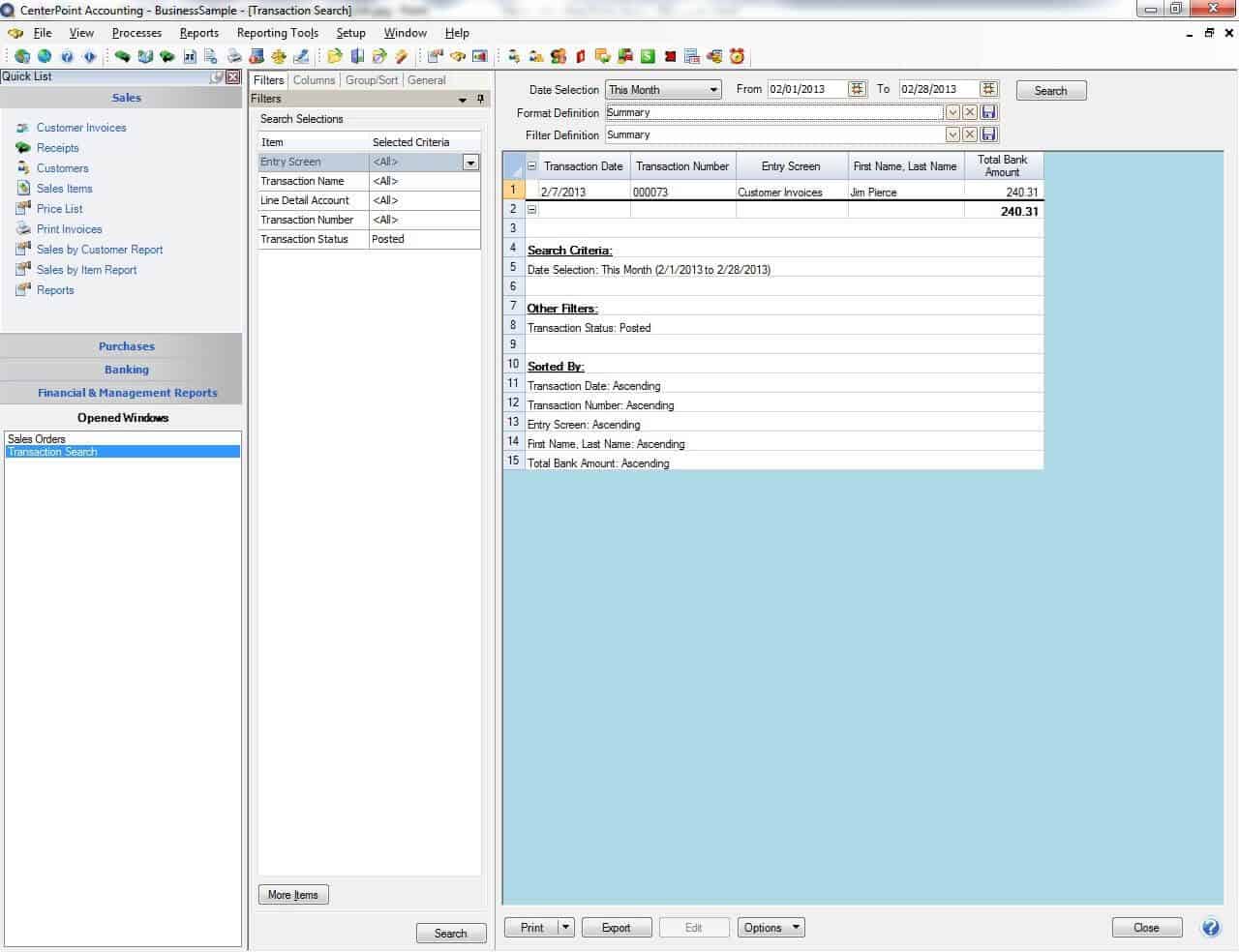 CheckMark MultiLedger
https://www.checkmark.com/multiledger/
Suitable for small traders with support for ten users, the desktop accounting software can deal with:
Payables

Receivables

Bank reconciliation

Sales

Inventory

Invoicing

Purchases

Other accounting tasks
For a monthly fee, you also store backups to the cloud.
Crunched
This cloud-based accounting software allows small businesses to:
Track bills and expenses

Send quotes or invoices

Reconcile transactions

Generate financial reports
The developer also offers a processing service if your business accepts online payments.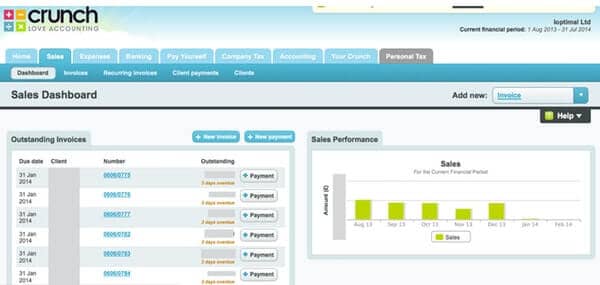 Denali
Cougar Mountain Software's Denali is an on-premises accounting system for various types of businesses, even those with multiple branches. Being modular, you can customise your inventory, POS, and payroll. This paid accounting tool is available in various premium versions.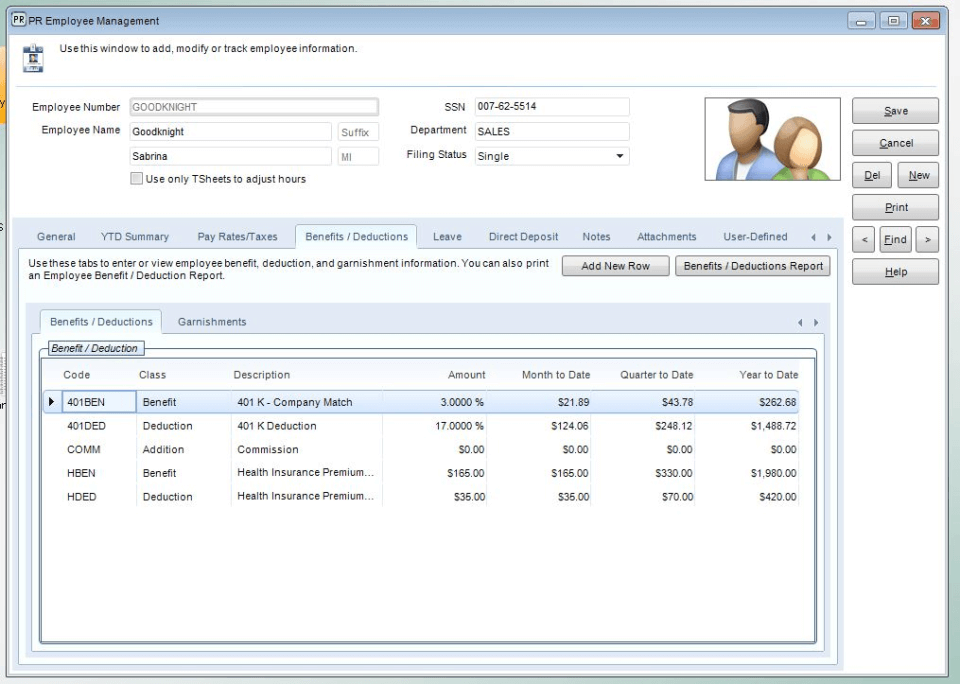 Free Agent
Designed for the freelancer and small trader, the software (available by monthly subscription) is suited for tasks like:
Invoicing

Expenses

Time tracking

Sending invoice reminders  

Uploading pictures of receipts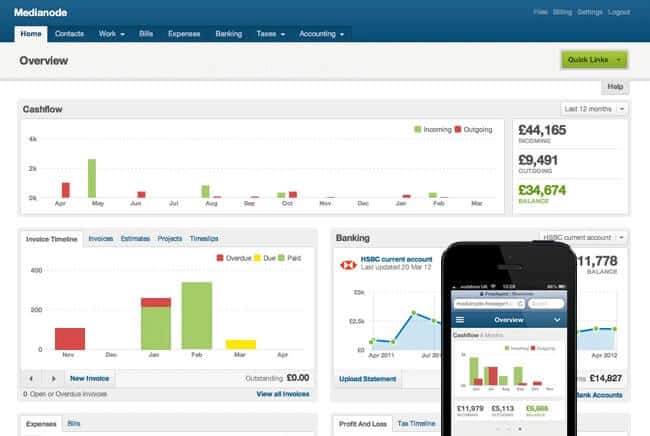 FreshBooks
This accounting software is available for freelancers and small traders and offers:
Time tracking

Invoicing

Payment management system

Automated billing processes like credit card payments
Mobile users can use FreshBooks as an app. You can try this software free for 30-days before deciding to subscribe.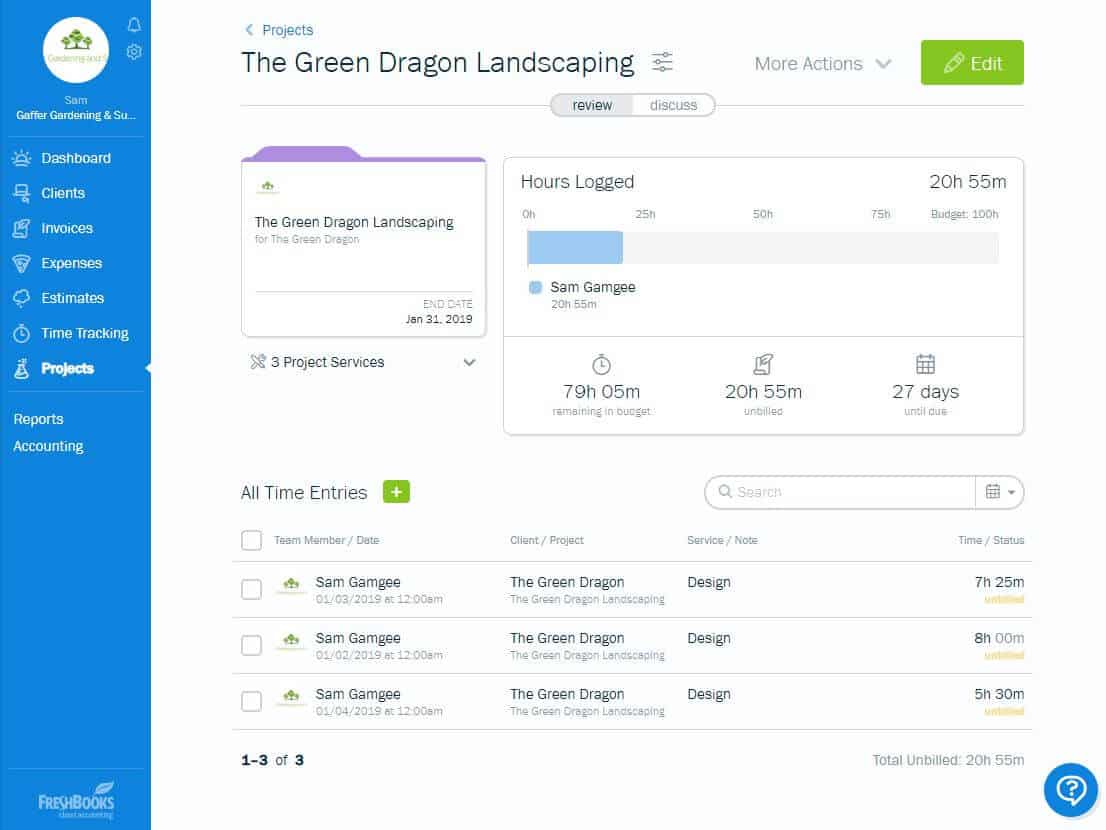 GoDaddy
https://bookkeeping.godaddy.com/
Through this online bookkeeping tool you can:
Import data from bank, credit cards, and sales account such as Amazon and Etsy

Track and categorise sales and expenses

Create, send, and track invoices

Accept online payments and send late-payment reminders
Gusto
http://gusto.com/blog/business-finance/best-accounting-software
This software is suitable for small businesses that run HR and payroll services. You can use it to compute payroll filings, multiple schedules, pay rates, and also tax payments. The software maker prides itself in using plain jargon-free English, making it particularly easy to use. They also offer a free trial period.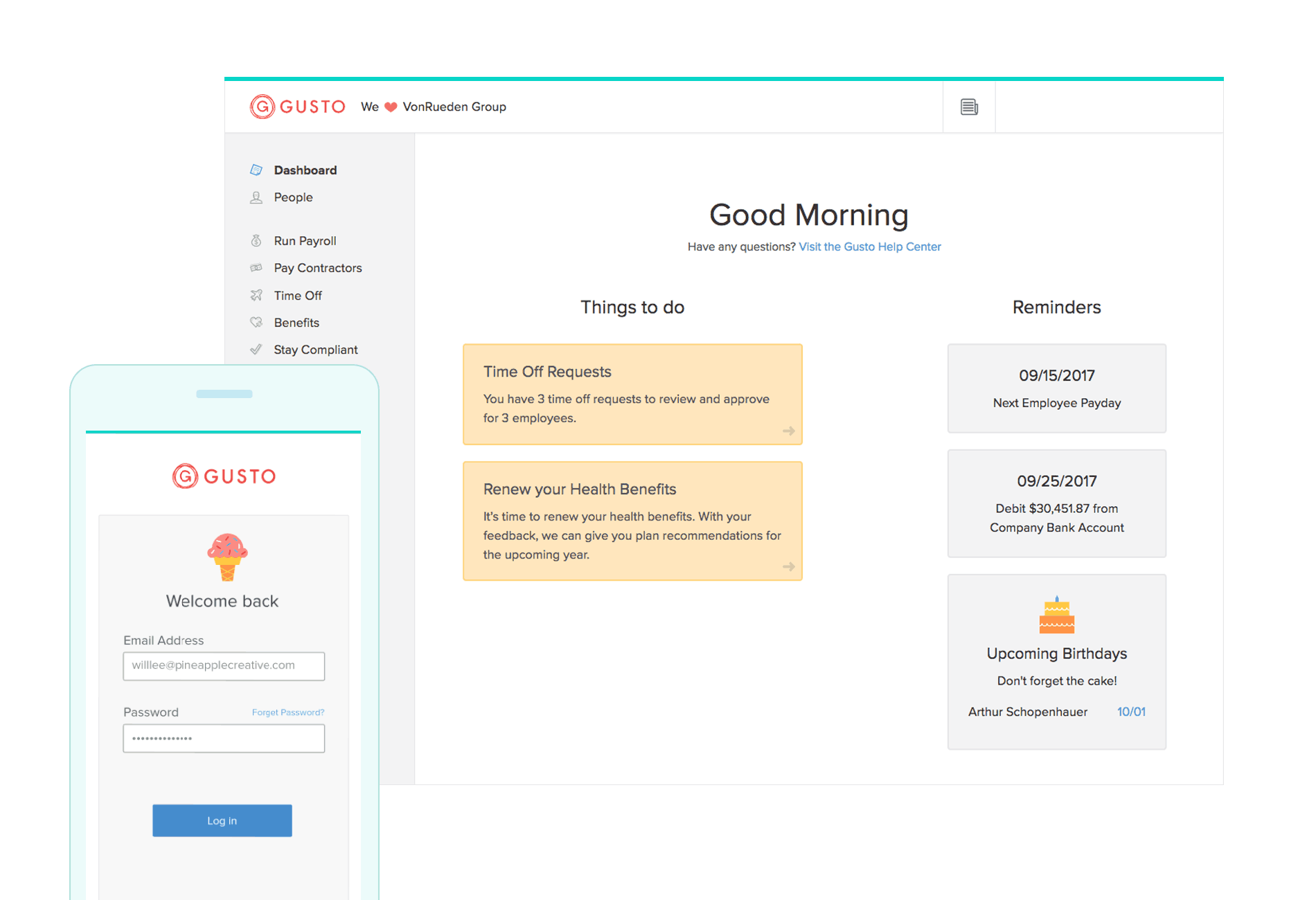 Harvest
You can use this simple software to:
Generate invoices and getting payment from clients

Track time, convert it to billable hours and use it as a basis for invoices

Log expenses

Take a snapshot of receipts

Produce reports

Connect to accounting programs like Google Apps, Salesforce, and many more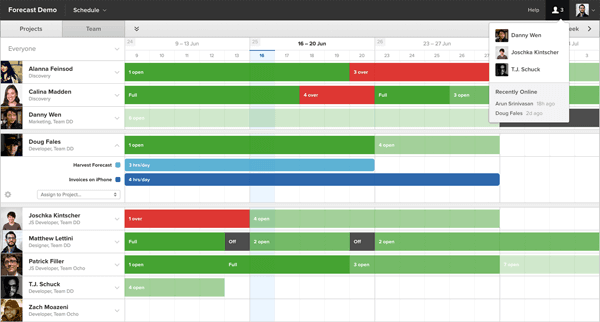 Hiveage
Freelancers and small businesses can utilise the powerful invoicing program to:
Create estimates or quotes and then convert them into invoices after client approval

Track time, expenses, and mileage

Accept online payments such as subscriptions
Any plan you pick offers support for large clients and invoiced transactions.
Kashoo
This online accounting software offers to handle your invoicing, expense tracking and double-entry bookkeeping. From a desktop, iPhone or iPad you can:
Connect to your bank accounts

Accept online payments

Generate reports

Share data with others
Less Accounting
Small trades can focus more on their businesses thanks to the features of:
Automated tasks like data entry and billing

Invoicing management

Tracking of expenses and mileage

Management of contracts

Generation of reports
The developer also offers bookkeeping services.
myBooks
https://www.zetran.com/mybooks/
An affordable cloud-based accounting software which is suited for entrepreneurs and small business traders. MyBooks offers:
Enterprise-grade security

Automatic importing of bank transactions

Displaying of key accounting metrics, as charts and graphs

Attractive invoice creation based on built-in templates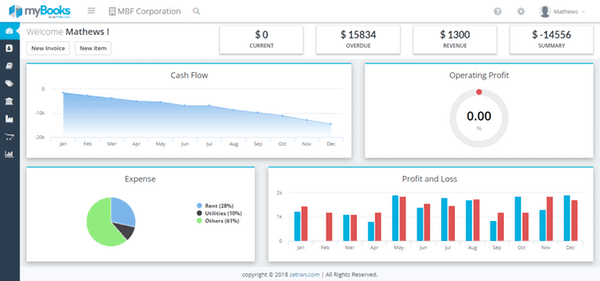 OneUp
https://www.oneup.com/accounting-software
This online accounting software is aimed at small businesses, especially those with sales teams and inventory. It allows you to:
Create and send quotes or sales orders

Convert quotes or sales orders into invoices

Track bills

Manage your inventory in real-time

Reconcile bank transactions using AI technology

Use CRM tools to connect with leads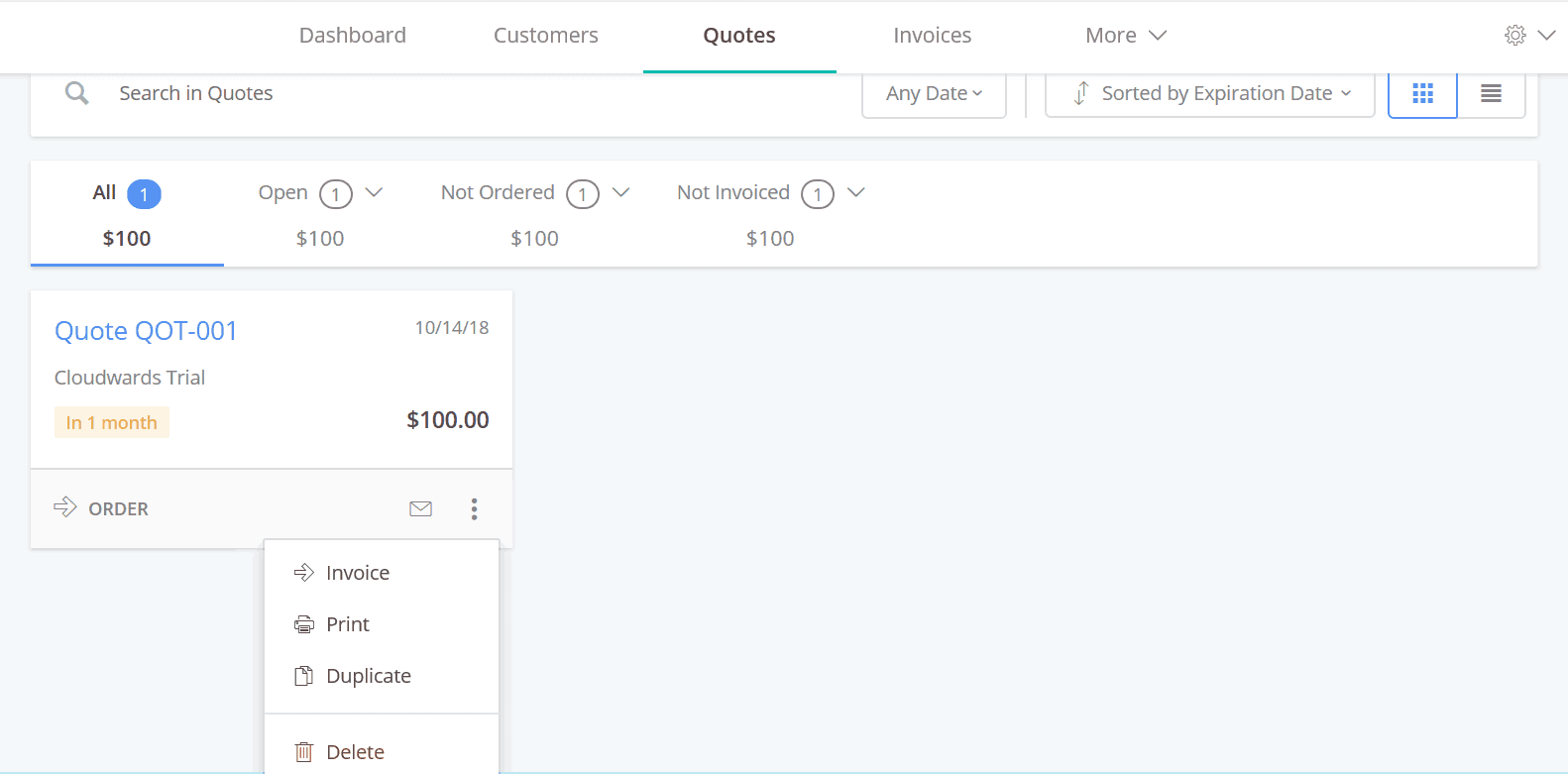 Online Invoices
https://www.onlineinvoices.com/
With this program you can convert estimates and quotes into invoices. Use its built-in feature for dealing and tracking recurring invoices and payments as well as:
Tracking customer payments

Gathering data from various payment options and invoices
Aside from a free trial, you can also choose its free plan accommodating 15 clients and 15 invoices per month. Meanwhile, the subscription price for the premium version will depend on your specific requirements.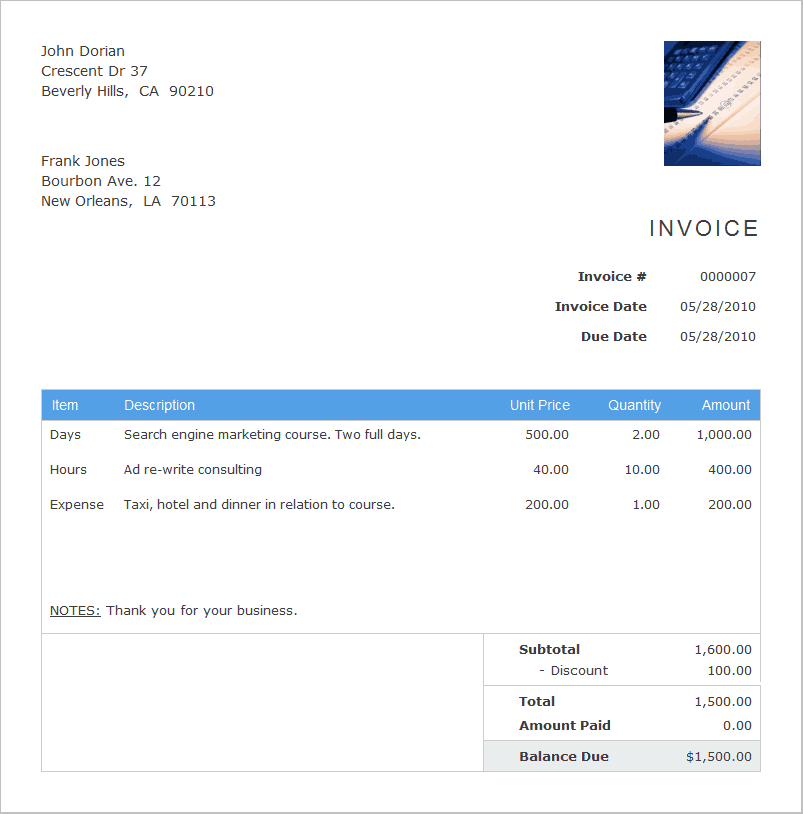 Patriot Software
https://www.patriotsoftware.com/
Available for online use, small traders can choose between cash, modified cash, or accrual accounting methods. In addition, this tool can:
Create invoices for your customers

Track payments and expenses

Generate reports eg, profit and loss statements, balance sheets etc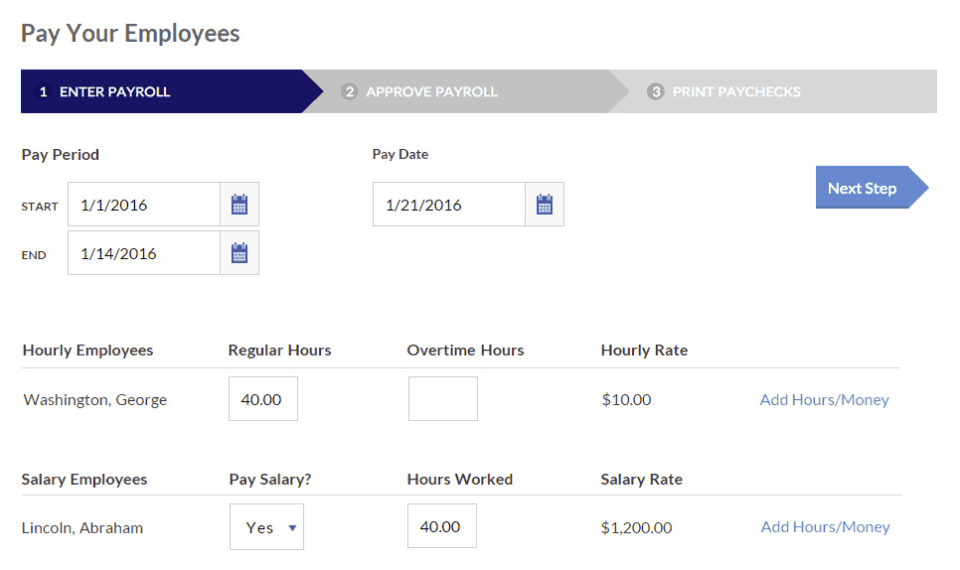 QuickBooks
https://quickbooks.intuit.com/accountants/desktop/
QuickBooks' developer Intuit is one of the pioneers of accounting software. Self-employed individuals can use the basic package for recording their income and expenses. Meanwhile, traders can use the software for VAT and payroll recording. If you choose to subscribe, you can also utilise QuickBooks for efficient reporting and monitoring.
Quicken Home & Business
https://www.quicken.com/personal-finance/quicken-home-business-2019
Quicken lets you manage both your personal and business finances, making it a convenient tool for freelancers and small traders. It's available for Windows, iOS, and Android and you can also access its main features via any browser.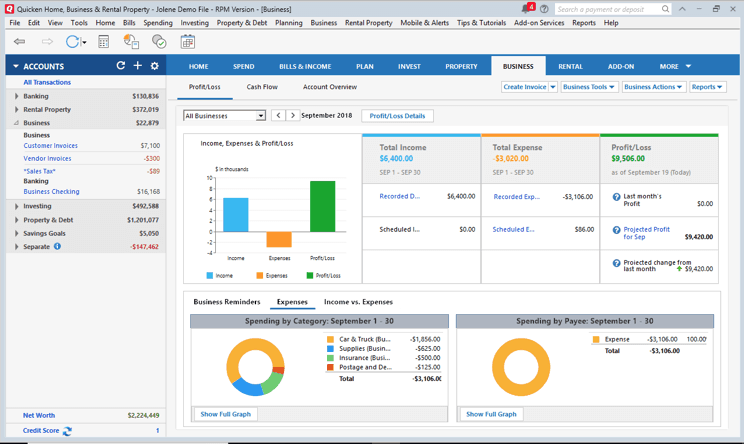 Sage 50cloud
https://www.sage.com/en-us/products/sage-50-cloud/
As the name implies, this software is connected to the cloud, giving you access to 50 enterprise-level features. It handles:
Budgeting

Cash flow

Expenses

Inventory

Taxes

Other financial transactions

Other add-on features include:
E-commerce

Credit card processing

Data management

HR

Payroll

POS
Sage 50cloud is also available through a free trial via an app.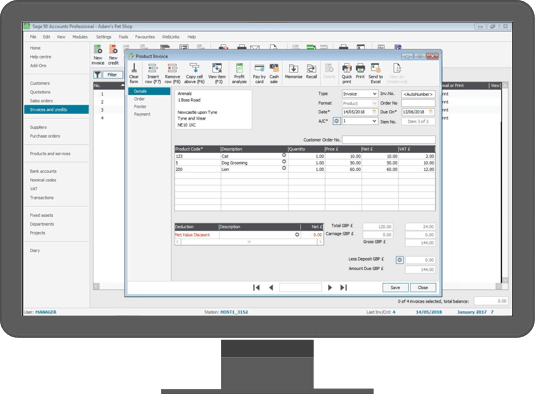 Sage One
Sage One is a subscription-based software aimed at small traders. It is designed to handle your business cash flow, invoicing, and payroll.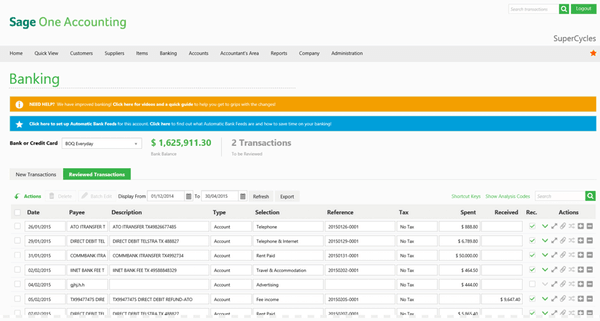 Sage Business Cloud Accounting
https://www.sage.com/en-us/sage-business-cloud/accounting/
This powerful software comes in two packages. The cheapest option provides small businesses with entry-level accounting features. Meanwhile, the premium option adds cash flow management and invoicing.  This useful accounting solution comes in the form of a mobile app, which also integrates with other apps. Both options offer a free trial period.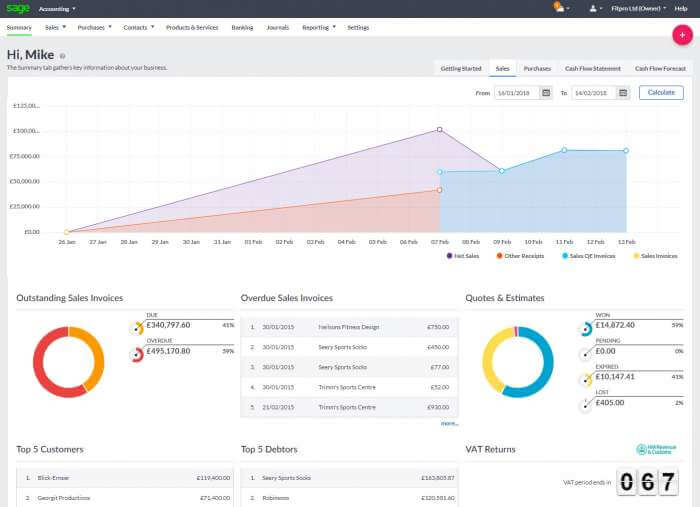 ScaleFactor
Helping to automate your entire bookkeeping, ScaleFactor is suitable for small and growing businesses. Its features include:
Processing, categorising & uploading transactions to accounting software like QuickBooks or

Xero

Analysing your financial data to provide insights for managing your business

Customisable dashboard

Chatbot to answer your questions or forward them onto dedicated experts

Data integration

Mobile app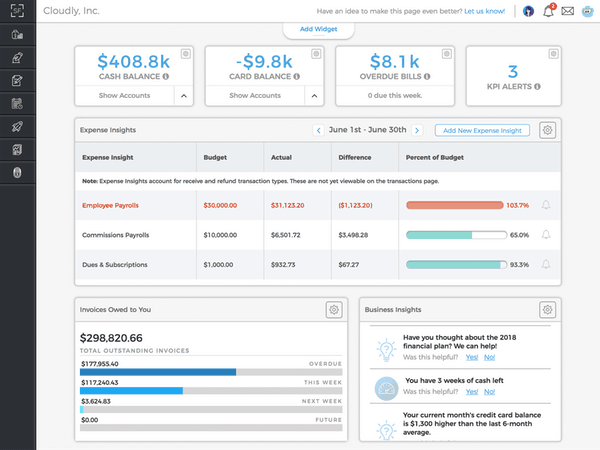 Tipalti
https://tipalti.com/finance-resources/
If your business receives multiple payments from around the world then Tipalti is probably the best fit for you. This tool simplifies global payment by accepting funds from most countries, converting 120 currencies and having six payment options. You can also try out this software for a limited trial period.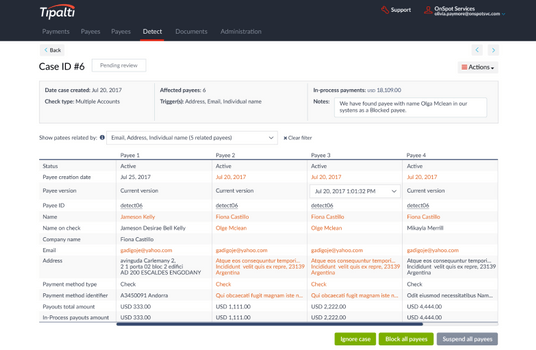 Working Point
This all-inclusive, cloud-based accounting software can:
Connect to your bank and credit account

Provide invoicing tools

Track bills and expenses

Manage inventory

Manage contacts

Create financial and tax reports

Xero
You can use this subscription-based software for expenses, invoicing, inventory, and payroll. Also, Xero has a mobile app for both iPhone and Android, allowing you to import banking, credit card, and PayPal data. Many small businesses prefer Xero since they can use it anywhere. It can also improve your cashflow since you can send invoice online. Furthermore, you can set the software to send automated invoice reminders to your customers. So even if you sleep, Xero can send email reminders to your customers halfway around the globe. To test its capabilities and suitability to your business, you can sign up for a free 30-day trial period.
Yendo
This enterprise resource planning (ERP) software, suitable for small business enterprise, includes a CRM, project management modules and professional-looking dashboard. The module can help you:
Create invoices

Send payment reminders

Record sales and expenses

Generate reports

Reconcile accounts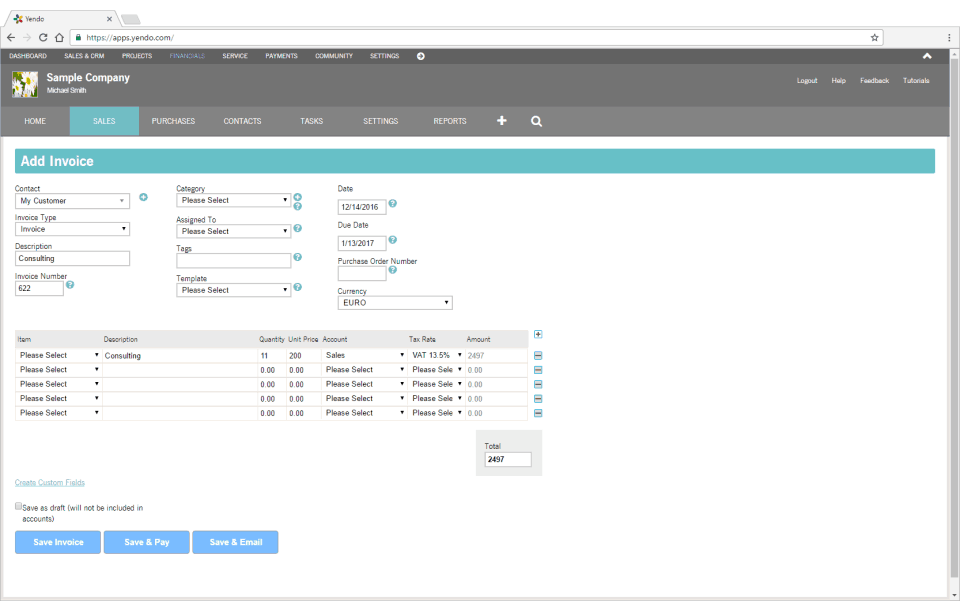 Zoho Books
Issue invoices, categorise expenses, and manage inventory, all from one product solution. While Zoho Books doesn't have a payroll feature yet, it's easy to customise the controls. You can also get real-time updates on your bank account's cash flow and integrate the app with various others.  
Zoho Invoice
This is a helpful accounting tool for:
Invoicing and billing

Expense and project time tracking

Estimates

Handling multiple payment options

Issuing invoices using customisable templates
The developer offers a free trial period, a free plan for one user and invoicing to a maximum of five customers. There are also various premium versions available depending on your accounting needs and budget.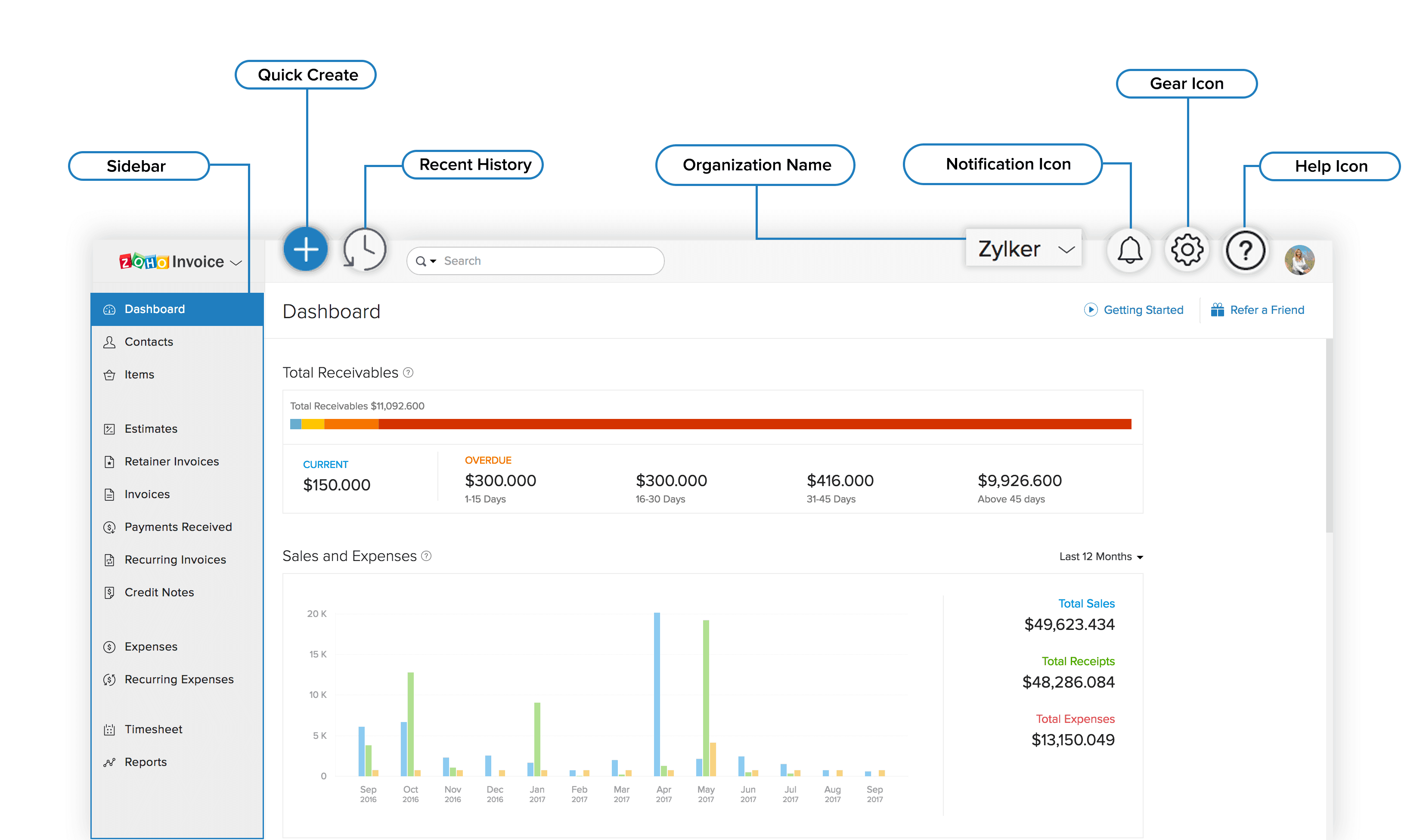 Free software:
And Co
Fiverr has developed this tool for freelancers to help them with invoicing, billing, expenses, time tracking and reporting. Its app is available for both iOS and Android.
Billy
With freelancers and small traders in mind, this subscription-based tool has a simple user-friendly interface. You can also use it to set up multiple sales tax rates. The basic version is free while the premium one offers the benefits of multi-currency transactions and credit card processing. There's also a mobile version, both for iOS and Android devices.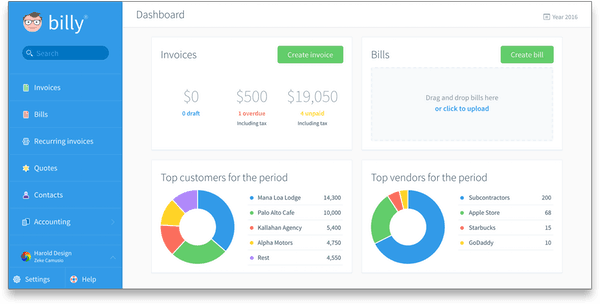 GnuCash
This free software is handy for tracking inventory, income, and expenses. Since it's also open source, you can modify the code to suit your needs.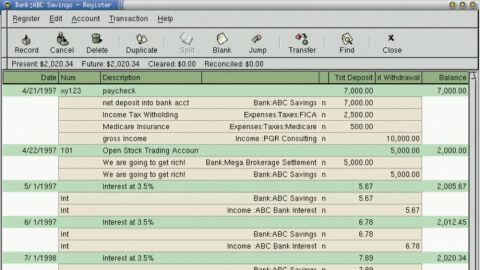 NolaPro
http://www.nolapro.com/index.html
Windows and Linux-based, NolaPro offers three plans including a starter option for home-based traders. You can also customise it with various modules and add-ons. Among its features are:
Billing

Inventory

Orders management

Payables

Payroll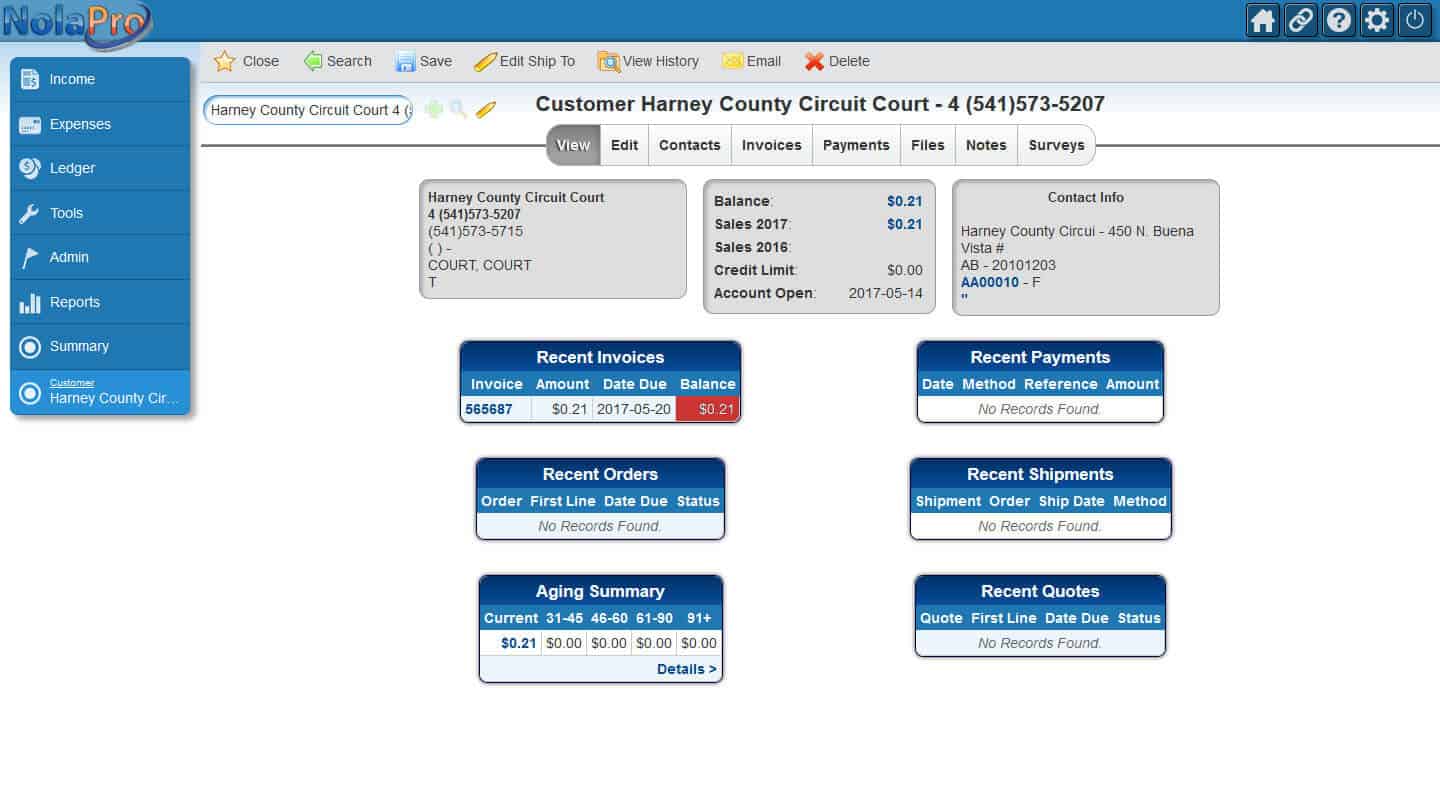 Officewise
A web-based accounting software, which offers a free or subscription-based plan. It helps small businesses to:
Send quotes or invoices

Manage bills and expenses

Create purchase orders

Track inventory

Create budgets

Generate more than 50 financial reports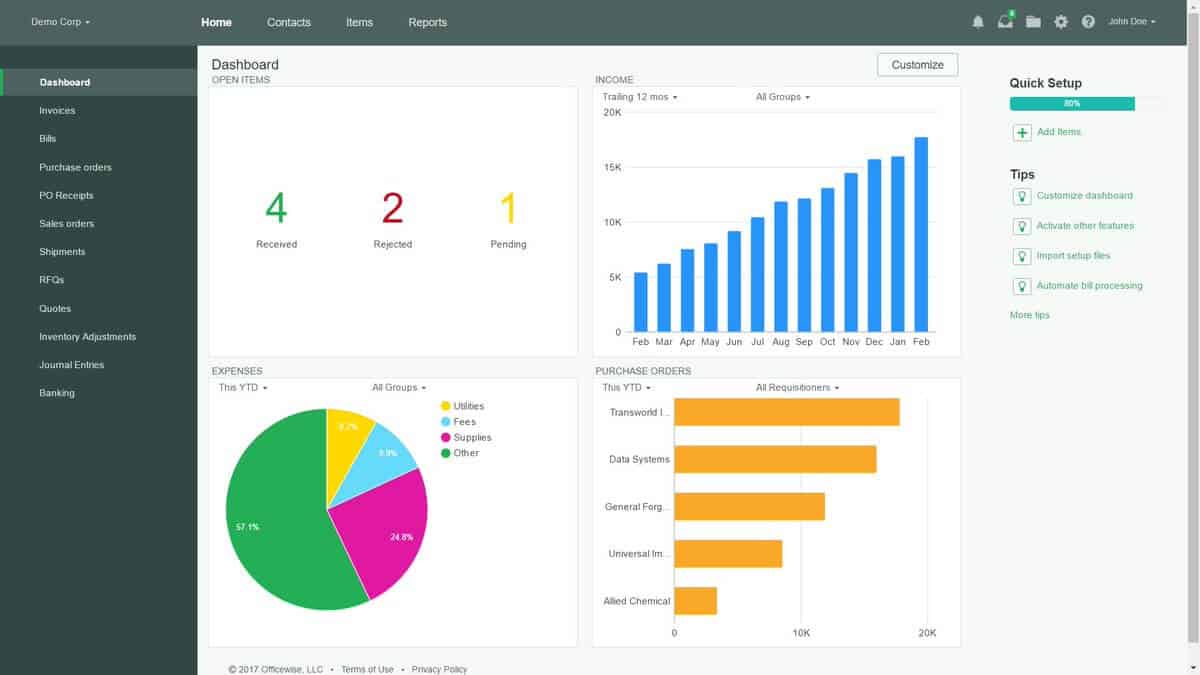 SlickPie
Designed for freelancers and small businesses to access online, the software has two plans (a free starter plan and a pro version which requires a monthly subscription fee). Features include:
Bank feeds

Online and recurring invoices

Automated past-due reminders

Bill and expense tracking

Sales tax tracking and reporting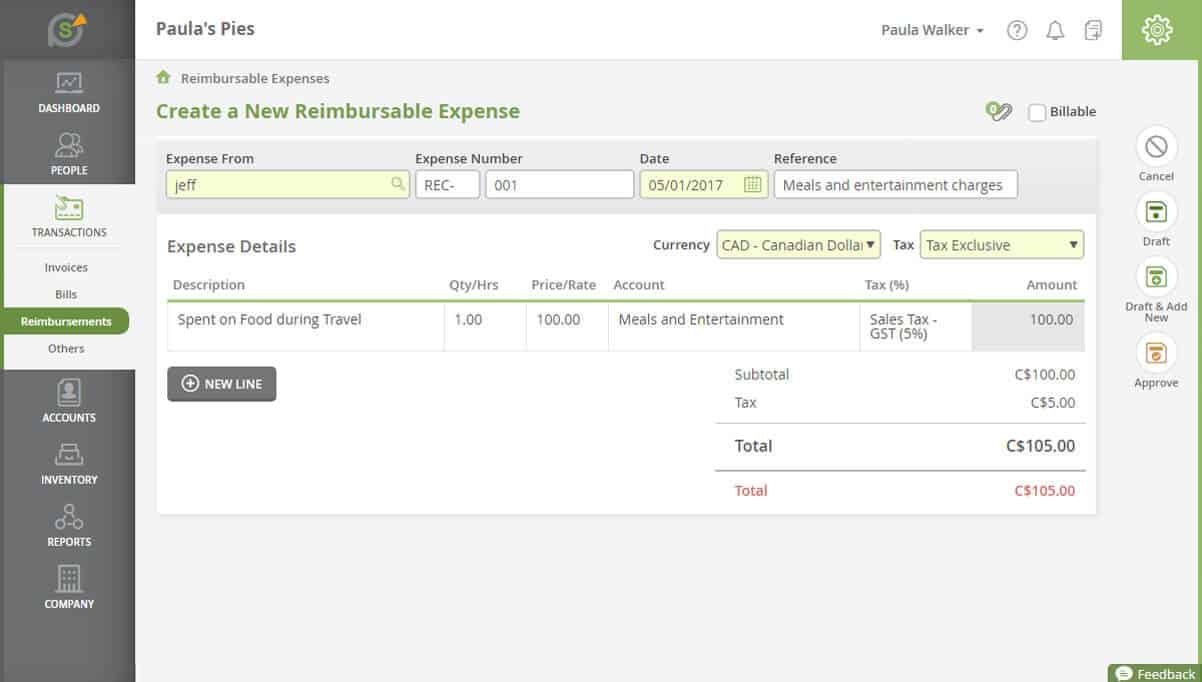 Wave Financial
This cloud-based accounting software is free but has features that rival those of paid ones. You can:
Connect to your bank and credit card accounts

Track your income and expenses

Create and send invoices including recurring bills
Online payments and payroll service features are also available.

ZipBooks
ZipBooks comes with some free options. Among the features of this online accounting software are:
bookkeeping services and double-entry accounting (connecting to your bank accounts and generating reports).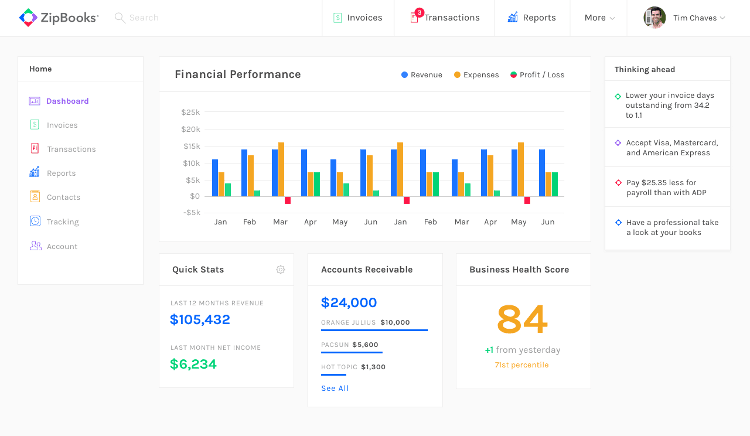 Zoho Expense
This tool automates the creation of expense reports, making expense approval and reimbursement faster. On the mobile app, you simply take a photo of a receipt and it will in turn create an expense entry. The software is also accessible through a free limited period trial, but once it expires you can still use the basic features. You only have to pay a monthly fee if you wish to use the premium version.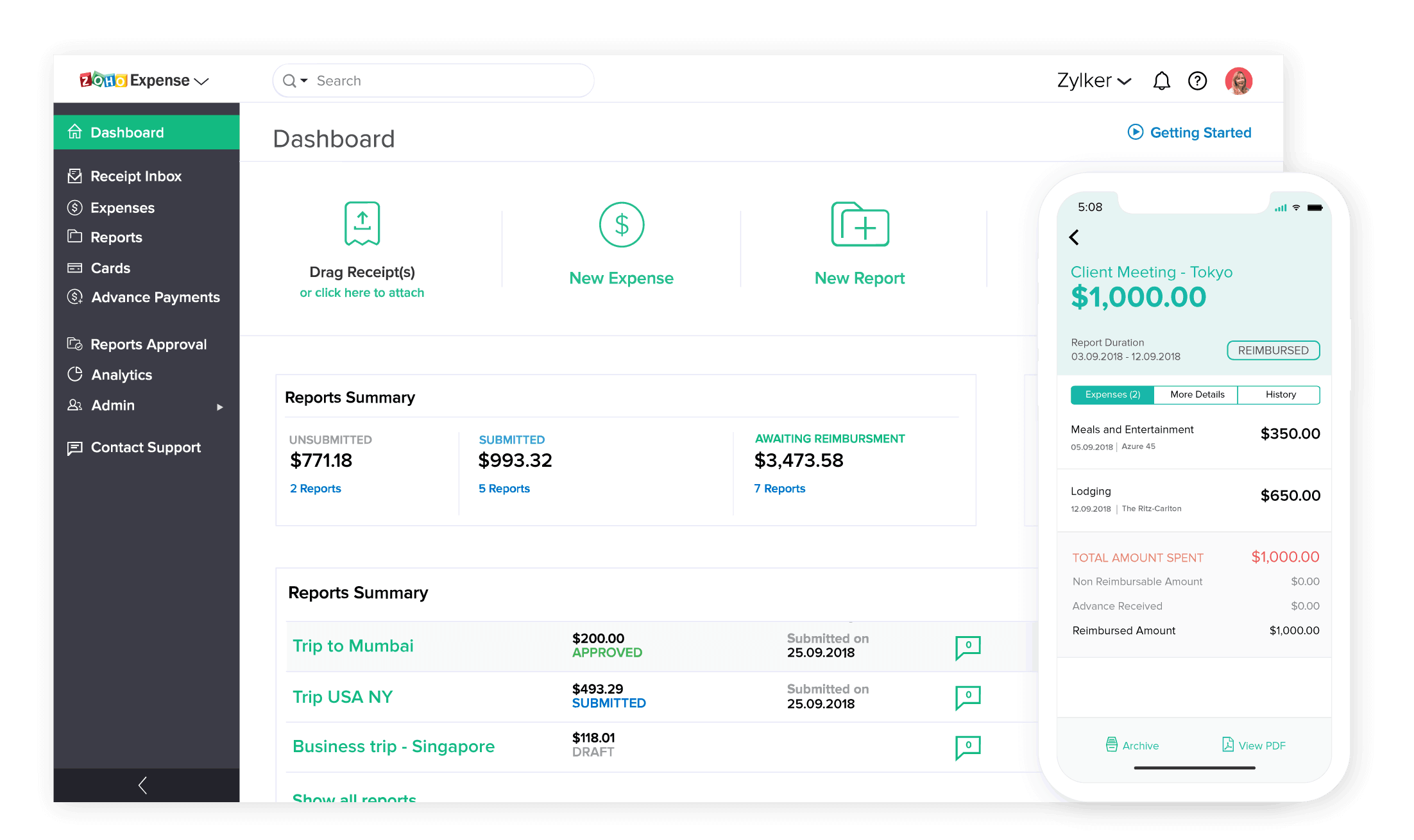 How to choose the best accounting software for your business
Cost
One of the biggest factors when selecting accounting software is cost. Although we have promoted the merits of various free accounting tools here in this article, sometimes paid ones offer better features that your trade essentially needs.
Fortunately, the cost can be affordable, since many developers market their software as services rather than as licenses.
There's also the option from many providers to  try the software for a limited period. While some offer one time payments, many offer a subscription plan which you can pay monthly or annually. If you intend to use the software for a long time, consider paying it yearly as you may be able to get a discount.  
Usability
Another important factor when deciding on the best accounting platform is usability. Products come with the following options and it's a case of deciding which is the best fit for you:
Multi-user access

– This feature allows you to invite other users and share the data. Consider selecting software that enables you to control the access of other users for security purposes.

Multi-business support

– This option means you can combine all your small business branches under one account. It works out cheaper than setting up a separate account for each location.

Cloud-based software and mobile access

– This feature gives you the freedom to access your accounts from any computer or device with an internet connection. It also means you can operate your business from any location.
Features
While most businesses have common accounting needs, some traders may require specific features. Therefore, you should consider how necessary the following options are to you:
Basic accounting features

– If you only need basic accounting features, there's no need to get the expensive software option. Consider using a free version as long as it can satisfy your entire accounting requirement.

Timesaving automation

– If you're regularly dealing with invoicing, billing or payments you might find the reminder features helpful. Also, consider getting a program that can quickly convert your estimates or quotes into invoices. In addition there are useful  platforms that can reorder products once the number of items reaches a certain level.

Tax preparation

– Running your business becomes easier when you have accounting software that can calculate tax, even when there are multiple rates. Also, consider getting a program that your accountant is able to access.

Add-on services

– Payment processing or payroll services are often beyond the basic features of the software. However, that extra cost is worth it in terms of convenience.

Third-party integrations

– Most trades require the use of multiple accounting platforms. Make sure that your chosen software can integrate with your primary accounting tools. Most integration requirements include advanced inventory management, CRM, e-commerce transactions, email marketing, ERP, Google Apps, payment processing, and POS systems.
How to evaluate which accounting software to go for
When comparing accounting solutions for your trade, use this criteria:
Is it a good fit for your service or business?

Does it offer customised solutions to fit your business needs?

How many employees and clients can use it?

Does the software comply with applicable tax laws?

What about data back-up? After an outage, can access be restored immediately?

Is the data secured and does the software have any security measures?

What's the total cost? Any setup or cloud storage fees?

Does the software have tech support and customer service?
Conclusion
As you may appreciate through the long list of options we have presented here, without doubt there are many helpful accounting software options that you can use for your trade. You can get some for free or  go 'premium' versions, which will require at least a subscription fee. As well as the cost, you also need to balance your requirements on the products' usability and range of features.
Accounting software can bring many time-saving features to enhance the efficiency of your business. It is well worth taking the time to check and compare each product that interests you against the evaluation points we have mentioned above. While many of the software performed satisfactorily, Xero has proven to be the most suitable for many small and even large-sized businesses. That way you will arrive at the right accounting product that works best for your business.
[/et_pb_text][/et_pb_column][/et_pb_row][/et_pb_section]