N-Accounting is a sum of its individual parts; the team. Getting to know our clients personally is as important to us as understanding their finances so, meet the people behind the service and success…
Nishi Patel | BSc ACMA: Managing Director
Nishi started N-Accounting in 2014 after a successful career in corporate finance with Faccenda & Homebase as a Management Accountant and Financial Analyst. He has been a Chartered Management Accountant (CIMA) since 2007.
Professionally, Nishi is known for the high standard of tax planning that he provides to his clients and the ability to communicate effectively. He has a knack for identifying what the real issues are and creating actions to deal with them. Listening skills are key to this ability and he often helps clients to prioritise their financial well-being thus leading to peace of mind and less stress all round.
Nishi loves building productive relationships that stand the test of time and let him focus on his Family. That's why he's put a business model in place that looks after his customers but also gives him real flexibility in the way he lives his life. He is excited by the people he meets and incredibly passionate about helping people fix their problems as well as building a solid, reliable reputation.
He can't stop talking about Futrli forecasting and Xero accounting software packages, these are central to the system he has built to help business owners understand their finances and take control.
He and his wife Deepa have a beautiful daughter called Arya, a fairly recent addition to the family and the absolute apple of his eye. Nishi would like to be remembered as someone who always kept to their word and did everything to the best of his ability, and we think he's well on track to achieve that.
Ariel Cooper | AAT Level 3: Bookkeeping Manager
Ariel moved to the UK from the US in 2016 and joined N-Accounting in 2018 bringing with her a decade's worth of experience in American hospitality and customer service. Since joining the practice, Ariel has qualified to AAT level 3, which makes her very well placed to help clients out when they have an issue or difficulties with Xero.
With naturally approachable nature and exceptional communication skills, she's the one clients go to whenever they have any queries and concerns! Ariel truly enjoys engaging with the customers and building positive relationships with them so that they can have peace of mind that everything is being taken care of. Ariel is also responsible for working with clients to ensure their books are efficiently kept in the best position by providing training and ongoing support with Xero (the accounting software that Northants Accounting use), this is something she also supports the team with.
Ariel feels it's inspiring to work for a small business because she gets to watch not just the business grow and develop, but also herself along with it. Personally, Ariel is most passionate about art, she loves to paint and draw! She loves relaxing in sun with a glass of wine, and spending time with her husband and Corgi. Fun Fact about Ariel is that she was actually named after The Little Mermaid as it was the film her parents saw on their first date!
Sunil Patel | BSc, F.C.C.A: Accounting Manager
Sunil has over 20 years of accounting experience working in SMEs, and in various industries. N-Accounting has provided him with a great opportunity to use his knowledge and experience working with businesses locally and he loves working with such a wide range of businesses.
As a Chartered Certified Accountant, Sunil has a BSc, F.C.C.A., has a knack for payroll, producing client accounts and tax returns and a regularly utilises a range of bookkeeping skills.
In the past, Sunil has worked for a Mercedes dealership and for a commercial building maintenance company and is most passionate about due diligence, client satisfaction and accuracy. In his spare time, Sunil can be found reading, walking, watching detective TV series and films and he loves to watch a good game of cricket.
Sunil says that achieving his accountancy qualifications is his best professional accomplishment.
Becky Neal | Accounting Supervisor
Since joining the team in June of 2019, Becky has been looking after self-assessments within the business and providing support with the accounts. Deciding to take the risk of leaving education and joining the world of work, she has thrived on having more independence, rather than being stuck in a school environment. She wanted to work for N-Accounting because she knew that she would be given amazing opportunities to learn & grow her own skills as well as getting the chance to explore different aspects of a small business.
The best thing about Becky's role is the varied tasks she gets to perform. Combining both the technical aspect of the business and the customer service side, Becky gets to put her knowledge and skills to the test as well as helping clients with their cashflow planning and understanding their business finances.
Personally, Becky loves getting out and about! Any holiday, weekend away, festival, or concert that she can get to, she does! She is a self-confessed 'shopaholic', with a love of clothing and other bits to brighten up her day! Beyond that, Becky is lucky to have a very close family network, spending lots of time with her grandparents and other members of her extended family.
What people may not realise about Becky is that she loves working out and going to the gym! She wishes she had more time to spend on activities like that. She also looks back on her school days and wishes she could have joined more sporting and dance clubs – but she was always too shy!!
Owen Canvin | Accounting Technician
Owen left school with 13 GCSE's, and went on to complete his Level 2 and 3 NVQ in Light Vehicle & Maintenance. Owen has started his AAT apprenticeship, where his main role in the business currently is payroll as well as helping out with self assessments and other jobs in the business to support the team.
Owen's favourite part of his job is being able to work as part of a team and cover lots of different areas in accounting. This is very beneficial for him as he can pick up a lot of information and develop his knowledge whilst gaining experience. Owen also likes being able to interact with lots of different clients daily. 
Owen spends his free time socialising with friends and family, he also enjoys travelling and staying active by going to the gym and doing martial arts. He also supports Liverpool and enjoys watching it regularly. Owen is very interested in cars and motorbikes and in summer 2022 will be aiming to get his first motorbike.
Tom Smyth | Accounting Technician
After Tom completed his A-levels in Further Maths, Maths, and History, he immediately looked to develop his career by favouring an Apprenticeship over going to University, this was due to the fact that he wanted to earn while learning. Since starting in late June 2020, Tom has started his AAT Level 2, as well as helping with various other aspects of the profession. Working mainly with Ariel, he is focusing on preparing and filing VAT Returns for our clients.
Tom finds his role very interesting and the fact that everyone helps each other within the business means he can get a good idea of the different areas within accounting. The period in which he joined us was challenging for most businesses and meant he had to get stuck in straight away, with many developments taking place to enhance the company as well as having to adapt to work during COVID-19.
In his personal life, Tom loves to go out and spend time with his mates. As well as this he is a massive football fan, playing and watching it regularly.
Kieran Spencer| Accounting Technician
Kieran left school with 8 GCSE's and went straight into an apprenticeship at 16 years old after realising that A-Levels weren`t for him. He has achieved both Level 2 and 3 AAT qualifications and plans to continue studying. He Hhhhhworks alongside Becky, Sunil & Owen producing Accounts and Self-Assessments.
Kieran enjoys being able to deal with a various range of clients all requiring different services which is great for learning and gaining more accountancy knowledge. He also likes that there is always work that needs to be done. Whether it be helping other people reduce their workload or, contacting clients offering constant support and assistance.
In his personal life Kieran loves watching and playing football. (He`s a massive Liverpool fan). He enjoys spending time with his friends, especially with a pint in hand and loves spending time with his family in the evenings.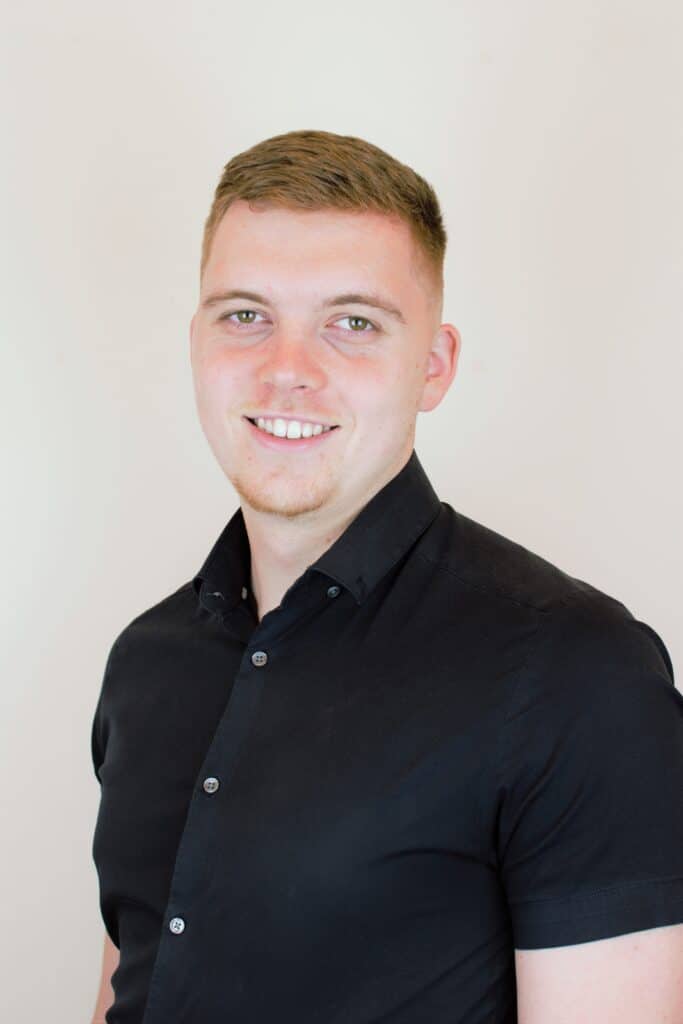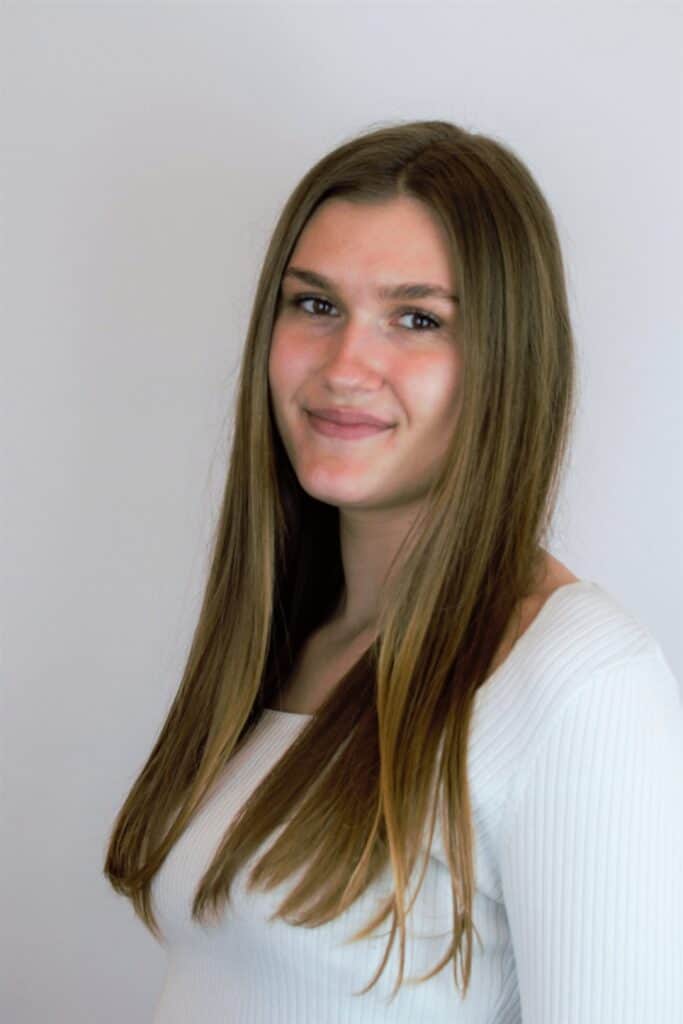 Emma Siusyte| Digital Marketing Assistant
Emma left school and went on to study Art & Design at college, she has decided to use her current skillset and develop it further in the work place rather than going to university. Emma works on marketing and uses her creative background to her advantage in her day to day work, coming up with new ideas within the business. Emma also enjoys staying up to date with the ever-changing social media community to enhance her work.
Emma finds her role very interesting and enjoys being part of the N-Accounting team, she loves how inclusive the team have been and how everybody offers a helping hand whenever it's needed. Emma's favourite part of her job is being able to edit any visual aspects of N-Accounting such as a photo or a video while being able to do so in an enjoyable work environment. 
Outside of work Emma enjoys watching lots of different films and expressing her artistic side through paintings and drawings, she also enjoys lounging around the house with her new kitten. One thing you may not know about Emma is that she can make a great tasting cocktail!
Looking for a new accountant?
If you looking for some assistance with your accounting services, we'd love to hear from you. Call our friendly team now on 01604 330129.