Words are cheap, which is why we've created a 5 star guarantee to back up what we promise with real consequences for us if we don't follow through.
1. The way you feel – Our job is to make sure you feel confident about your finances. We'll work with you as long as it takes, and at no extra cost to help you understand what we do and make sure you're 100% comfortable with every piece of work we've produced.
2. Your software – Getting your accounting software right is really important if you want to save time and build a healthy business based on real information about your finances. We'll provide you with a free version of Xero called the Cashbook, set it up for you and then provide an unlimited amount of training and support to get it working effectively for you.
3. Replying to Your Queries – If you contact us through your mobile app or website portal, you're guaranteed a response the next working day. Or we'll give you 25% off your next months bill.
4. Your tax calendar – We're committed to giving you a personalised three year tax calendar so you can see what's coming up and how much to pay yourself. You'll be able to access this through our app or website. We know you need numbers you can rely on, so if it's not up to date then we'll give you 25% off next months bill.
5. Deadlines – It's very rare that our clients miss tax deadlines. But in the exceptional circumstance this did happen to you because we hadn't done our bit, then we'd cover any penalties you received from HMRC or Companies House out of our own pocket.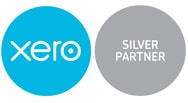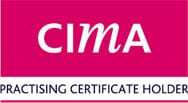 Looking for a new accountant?
If you looking for some assistance with your accounting services, we'd love to hear from you. Call our friendly team now on 01604 330129.