How Does It Work?
Find out more about what APEX is. Click into one of the areas in the image.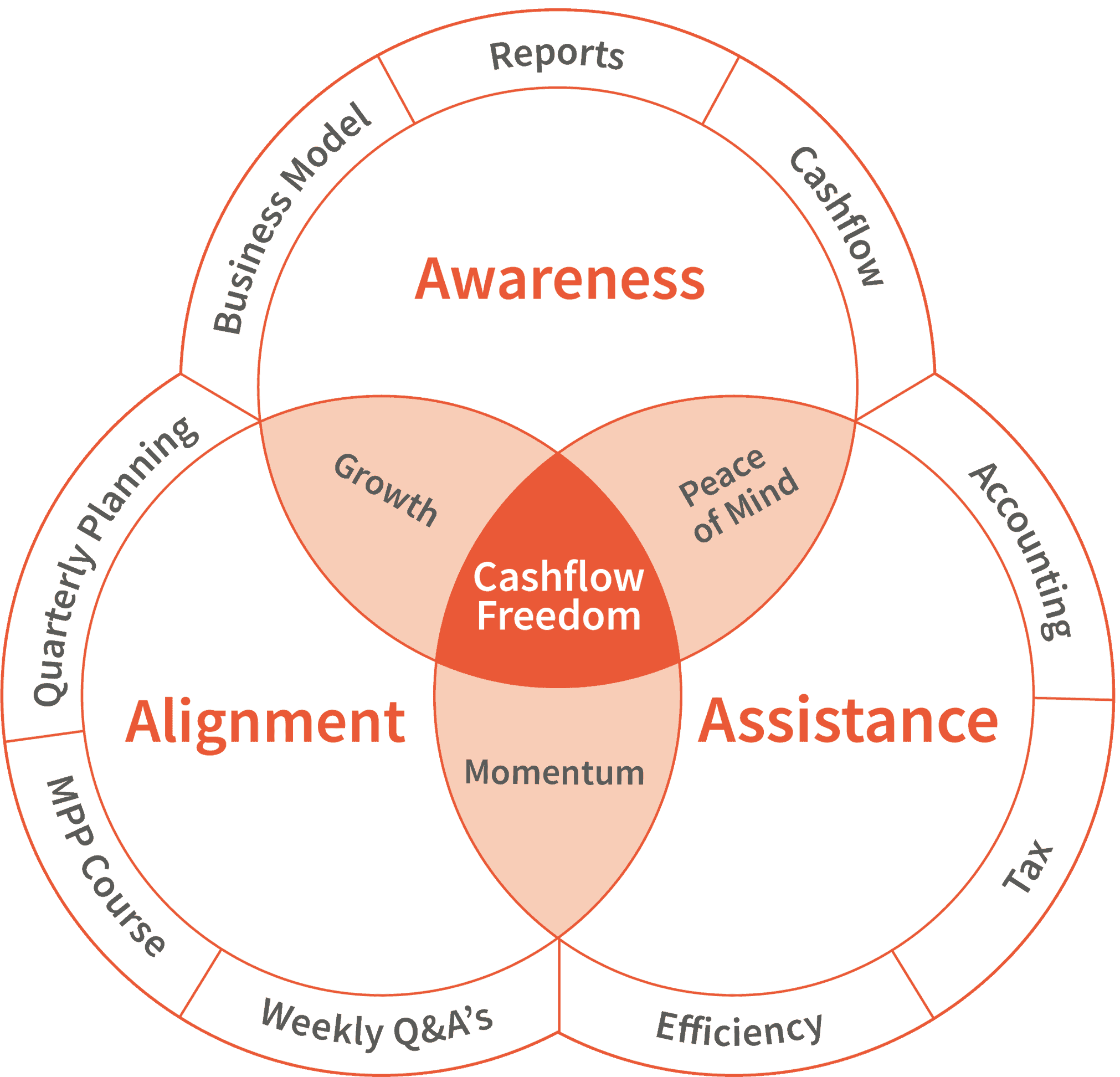 AWARENESS
Business Model – What do you want to achieve?
(Monthly Take Home, Business Value, Hours Worked)
Reports – Where are you today?
(Profits, Trajectory, Financial Health, KPI's)
Cashflow – Can you fund your growth plans?
(36-month Cashflow Plan, Target Bank Balances, Upcoming Changes)
ALIGNMENT
Quarterly Planning – What actions are you going to take?
(Must achieve goals, Weekly objectives)
Weekly Q&A's – Are you getting the help you need?
(Group Support & Accountability)
Million Pound Processes – Do you know what you need to work on first?
(Online learning about the 51 processes every Million Pound Business gets right)
ASSISTANCE
Accounting – Are you meeting your obligations?
(Accounts, Tax Work, HMRC, Companies House)
Tax – Is your tax bill as low as it can be?
(Family Tax Planning, Opportunities)
Efficiency – Are you saving time?
(Accounting Software, Processes)