Accountants for Businesses that want to Plan, Grow & Scale
Why you should work with us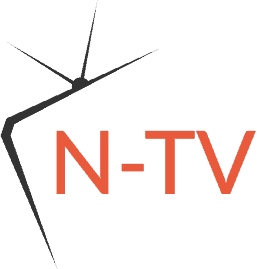 Watch our recent videos from N-TV
Today what I want to talk about is one of the ways I deal with financial anxiety in my business. So, um, as
You know, growing a team… isn't the easiest thing in the world. And one of the things that you've got to have in place,
What are the three things that business owners are really worried about when it comes to growing and scaling their businesses? And I'm going
Below are our most recent blog posts.
Contents Introduction De-risking Valuation Methods What Drives The Multiple of a Small Business? What is a Buyer Looking For? Who Buys a Business?
Managing Financial Anxiety Within a Small Business You've started running your own business. It started out as an exciting journey filled with growth,
Leveraging Your Accountant for Your Small Business You don't need to do it all by yourself. Running a small business comes with its
Talk to any business owner and they'll tell you that starting a business is one of the best decisions they've ever made. At N-Accounting, we work on a principle that communication is one of the key elements for the success of all UK businesses and we love being involved in the work that helps a company to grow. Only when we've fully understood our customers can we do our job correctly, this involves putting faces to names and understanding the issues within the organisation. Only then can our team use this knowledge to find tailored solutions to tax planning, cash flow management and identification of new opportunities. 
Our aim is to provide not only standalone accountancy services, but to work with our customers to find a solution that integrates all aspects of accounting, tax and finance management to ensure everything is covered, even things that they hadn't thought of before. Our expertise lies in our ability to adapt quickly in our client's sectors and having a forward thinking, proactive outlook in the way we work makes us the ideal choice for businesses who are up and coming or looking to grow in. To find out more on what we can do for you and how we can help fulfil your business needs, contact us.
More information about our services